By Rosie Bailey, CEO and Founder of Nibble Technology
Some studies (erroneously attributed to Microsoft) have "proven" the human attention span is now less than 10 seconds – that's shorter than a goldfish… This might be pseudo-science but one thing I am sure of is our ability to concentrate is challenged by an exponential rise in the volume of distractions we face.
We are on the cusp of Gen Z being our most influential and highest spending customers, and they have grown up in the digital world. Let's be honest, attention span or not, you have less than 10 seconds to capture their attention before something else does.
The "Truth Generation" are shaping the future of retail
Gen Z are aged 10-25; they are digital natives, willing activists and form 35% of the workforce. Past generations were satisfied with shopping from a brand simply because it sold what they needed but, according to Iterable, 31% of Gen Z won't buy from a brand that supports a social cause they're against. Even if Gen Z are not your target customers, they strongly influence household spending, so even their parents can be discouraged from patronising a brand.
Gen Z customers see past the greenwashing and seek out a brand's true values. At IRX, Craig Neale, an experienced digital marketing leader, memorably dubbed them the "Truth Generation". As a group, their importance lies not just in their spending power – which is currently over $360 Billion – but in how they are shaping the future of retail.
5 ways to grab the attention of your audience and improve conversion
Your marketing strategy needs to answer three key pillars to resonate: authenticity, community and a sense of fun.
1. Double down on authenticity
As the truth generation, Gen Z are passionate about authenticity – it is little wonder that about 50% of this generation use ad blockers. At this point, traditional ads have become white noise to Gen Z but, conversely, TikTok ads have high engagement: this content has humour, is not overly polished and, crucially, feels authentic.
Representation matters, and they care deeply about diversity and inclusivity; they are quick to neglect brands which overlook this. A brand's authenticity is trusted when the leaders are consistent with the values their brands portray. To get a direct take on this I have been talking to my Gen Z colleague, Lucia, about Fenty Beauty, Rihanna's make-up brand. When it launched in the UK many young people flocked to their local Boots specially to see it.
"Fenty beauty has remained popular, not just because it's owned by Rihanna but because it promotes authentic positive values. By launching her makeup line with 40 foundation shades and having differently abled models walking the runway for her lingerie line, the diversity and inclusivity message is consistent and is appreciated by Gen Z audience."
2. Create community… on TikTok and beyond
Gen Z have more tools than previous generations to amplify a message's reach, especially If you tap into shared strong beliefs. These avid community members are quick to rally. As a brand, this can be highly beneficial for marketing purposes but involves embracing a two-way conversation with your consumers and – perhaps uncomfortably – ceding some control of the dialogue.
You need to involve your customers in your brand but be careful to keep the conversation human; say no to corporate waffle! Olivia Calafat from Wallapop spoke at Shoptalk Europe about the need to meet Gen Z "in their bubble" – and explained that 53% of Gen Z browse TikTok for fashion inspiration.
TikTok is a great enabler for Wallapop because it allows them to have a two-way conversation with their customers. The emotional engagement from this dialogue is critical. Interestingly, they used this engagement to discover a key mistake in their messaging. Wallapop initially tried to encourage customers to trade second hand clothes as a money-saving, thrifty action but rapidly discovered that their customers cared much more passionately about sustainability and being responsible to the environment.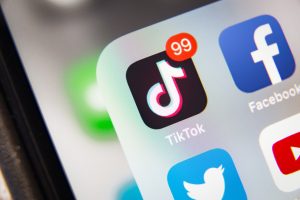 Messages must resonate authentically with your audience to gain traction and build genuine community.
3. Embrace User Generated Content (UGC)
When it comes to UGC, it is critical that you "Curate don't Create" which may feel like unchartered territory for brands accustomed to carefully managing every aspect of their brand messaging.
Since TikTok took the world by storm, "challenges" have become a way for retailers to engage with their community, seed some user-generated content and increase their marketing reach. For example, the #SoStunna challenge from Fenty Beauty. This campaign encouraged makeup enthusiasts to showcase their looks using Fenty Beauty products, and in return, their videos were featured on the official TikTok page. The brand gained over 6 million views across all the shared content.
But, sometimes there is simply too much UGC for brands to effectively use and manage it in their campaigns and this is where AI tech tools are likely to transform the ways we work. Start-ups like Adalong or Stackla (now part of Nosto) work on making this more manageable. To do this effectively they are helping brands create a library of content gathered from social media platforms, organised through AI image recognition: Is this a close-up picture of a trainer or an action shot of a person playing basketball wearing those great trainers? Then, they manage securing the IP rights seamlessly in order to be able to scale your content marketing. Perhaps controversially, soon the curation process could be completely automated.
4. Encourage honest reviews and referrals
Allowing honest reviews is a way to show your commitment to accountability. Internal reviews are reviews by customers on products on your website, while external reviews are through a third party i.e., influencers on their own YouTube channels. So, whilst Amazon remains helpful for research and reviews, DTC sources trump these.
The influencer market and the technology enabling it is going to change beyond recognition in the next few years. Already, we are starting to see trust wane for individuals selling polished messages to huge followings; instead, there is increasing emphasis on nano-influencers. I spoke to one niche fashion brand who only paid influencers in product, not cash, to stay "true" to their customers, but inevitably these influencers grow their reach and demand more professional terms.
We know instinctively that the most effective referrals have always come from friends and families. Perhaps the future is "friendfluencing"– a term describing friends as influencers. WYSPR are creating a tech platform to allow brands to mine this untapped market in a low-cost and transparent way. They highlighted that the average friendfluencer engagement rate is 10x more than that of traditional influencers.
5. Embrace fun and engaging Gamification
Delivering a unique experience is something retailers should take more seriously across all their channels online and in store. In an IBM report, 56% of surveyed Gen Z participants agreed that a fun in-store experience influenced their purchasing decisions.
An underestimated use of gamification in retail is rewarding customers with points after a purchase. It's an exciting way to inspire loyalty in Gen Z who are less loyal to brands than any other generation. Urban Outfitters created a gamified loyalty program specifically for Gen Z – bonuses can be obtained for different types of interaction with the brand (including downloading the app, subscribing to their newsletter, writing reviews and even buying eco-friendly products) which translate into special offers and discounts.
Online quizzes and pop-ups such as those pioneered by Octane AI or intelligent guided selling options from Conversity are a great opportunity to gradually build up a picture of your customers' preferences. Customers give data when they expect something valuable in return. Iterable have found that "44% of Gen Zers are willing to trade their personal data for a more tailored experience."
How do you put this all together?
If you authentically share their values, successfully build a community and keep shopping fun, chances are that your brand will remain memorable and engaging even when attention spans are 10 seconds (or less!)
---
Nibble is the award winning chatbot for ecommerce which converts customers through a fun negotiation There are so many opportunities to make shopping on your website unique and interesting and at Nibble we are big believers in making it fun as well as rewarding. Nibble is perhaps the most novel and exciting way to insert gamification AND delight you customers through a fun negotiation for personalised promotions. Working with Lucky Voice recently, we learned tons of qualitative insights through the chatlogs with our negotiating chatbot. Specifically, that 1 in 5 purchasers wanted a bigger bundle and would have spent more in return for a discount. All this data, and a +50% improvement in conversion!
Published 27/06/2022