By David Lockwood, Co-Founder and Insight Director, The Tapestry Agency
Black Friday, Cyber Monday, and the pre-Christmas rush make Autumn-Winter a vital period for customer acquisition. But AW20 shook everything up, pulling the rug from under high street retailers and bringing bumper trading conditions for online sellers. Now, post-pandemic uncertainties mean AW21 brings a fresh set of challenges.
Turning volatility into an opportunity requires brands to revisit their acquisition strategy, not only in terms of timings of promotions, but also, how to prepare for obstacles that could derail even the strongest AW plans. Here are our tops tips:
Tackle the Timings
In terms of timings, after a decade of Christmas shopping starting later and later each year, 2020 bucked the trend. Lockdowns prompted consumers to start (online) Christmas preparations earlier, and this year looks to follow suit, especially following media coverage of delivery driver shortages and dwindling stocks.
To avoid disappointing customers, retailers should plan for possible stock delays and be proactive about advising shoppers if delays look likely. This will manage their expectations and foster loyalty.
The other question most retailers are asking is: Will Black Friday herald the start of a sales season that runs all the way to Christmas? For some retailers, it will. But for others, such as fashion brands, it might be better to treat Black Friday and the Christmas lead-up as two distinct trading periods.
Discount Wisely
Are you confident you know the value of customers recruited during the Autumn/Winter months and how that compares with the value of those recruited in Spring/Summer? Knowing this will help inform how much to invest in customer recruitment.
For some brands, Black Friday has become a week-long promotional period, and it can be a great time to recruit. The increased acquisition cost (of offering a discount) may be worth it if the recruit becomes a loyal customer. But if they don't, the investment has been costly. Analysing previous customer data enables retailers to predict their likely return on investment before deciding how heavily to discount items.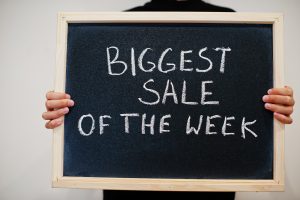 After reduced trading in August and September this year, some outlets will need to sell excess stock and we expect this will lead to deeper promotions than we saw in 2020. These may tempt consumers who want to buy big-ticket items ahead of new year price rises.
For one premium lingerie brand, however, analysing several years' worth of customer data showed that Black Friday markdown customers had a much lower long-term value (LTV). This means they now discount less around Black Friday and enjoy improved profit margins.
Think Beyond Discounting
It's also worth asking: Should you be taking part in Black Friday at all? Even if your business has done so in the past, it's worth re-evaluating based on your current circumstances in a year that has already been tricky to navigate.
Participating in AW promotions doesn't necessarily mean offering big price cuts. It's also possible to engage consumers with creative marketing campaigns and deals such as multibuy bundles. Some brands find engagement levels are higher when they appeal to shoppers' growing concerns, over issues such as climate change or social justice, by communicating their ethical values.
Secure Your Paper Supplies
As AW21 gets under way, forecasting paper requirements is a priority, as we're finding some UK lead times are now a month longer than usual. Paper is also being rationed in some regions, so it's important to bear in mind supplies may be scarce if you need more later – or it may become more expensive as rising gas prices impact production costs.
Check in with your printer
Is your printer in good shape to fulfil your print contract? Many printers have faced supply chain issues recently, so it is worth checking yours is on track to deliver your catalogues to the mailing house on time. It's wise to build in longer lead times for printing to provide a buffer against delivery issues.
It may also be sensible to have a plan B, i.e., a back-up printer as well as a supply of paper stored independently of the printer. This will enable you to keep to your schedule if your printer gets into difficulties.
Beware of changes in online advertising and measurement
At Tapestry, we've seen an average fall in response rates of over 26% across our client base following the introduction of iOS 14's ATT (App Tracking Transparency). This has left a measurement and targeting void in paid social advertising on Apple devices.
To get around the issue, we recommend that retailers target a particular geographical region with extra paid search advertising for a short time, and then measure direct orders using customer postcodes to assess the impact this has. Incrementality testing is another option – in which paid social ads are suspended completely in a geographical region to measure the change in response. However, this may be too expensive for some brands.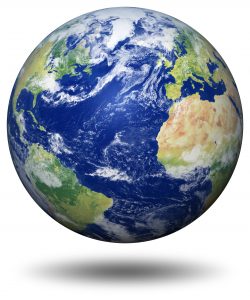 At the same time, average Cost per Click (CPC) rates on paid social have seen a dramatic inflation of 15-20% this year and rising, making CPC inefficient at driving purchases for a growing number of brands. In response, Facebook is offering server-side tracking, where their platform connects directly to the retailer's website to measure conversions. For some retailers, this will certainly be an option. However, there are some brands who believe it raises concerns about privacy and GDPR.
Another alternative is to build an in-house Customer Data Platform (CDP), and, based on this information, keep customers engaged within the Facebook platform right up to the point of purchase – using video and other engagement tactics. You could also test out Facebook's Collection Ads and Instant Experiences to collect payment directly on the platform.
Autumn/Winter 2021 may not bring the white-knuckle ride that retailers experienced in 2020, but it will deliver some surprises. But whatever Black Friday means for retailers this season, getting the timing and messaging right will be the key to success.
Published 01/11/2021