By Will Gillingham
It's the seasonal sales event that needs no introduction. After sweeping into the UK's limelight in 2014, accompanied by various newsreels of retail havoc, Black Friday cemented its place in the nation's calendar. And for several years following, retailers enjoyed an iterative, relatively undampened surge in purchases when the close of November swung around for another turn.
However, last year's Black Friday dwindled somewhat, with 2018's peak growth being the lowest ever recorded by the IMRG Capgemini Sales Index. Since then, the sales drought has only continued throughout much of 2019. Ongoing economic and political turbulence has contributed to a stale sales arena, and, while it should be relatively easy to post strong year-on-year figures this year, whether that will actually happen remains to be seen.
For this article, we've gathered together the thoughts of experts across the breadth of our community to give some indication of the way this year's Black Friday is likely to be heading. Here's what they had to say.
Bracing for Brexit
Brexit's enigmatic status continues to persist. The terms by which the UK might exit the EU, the date on which this may occur, and whether the UK will leave at all, are still questions which remain wholly unanswered. However, there appear to be two different sides to the coin from a retail perspective, depending on whether Brexit occurs before Black Friday, or is pushed back into 2020.
Gavin Masters, Industry Principal at Maginus, believes a postponed Brexit will reflect kindly onto this year's Black Friday: 'Now it looks likely that Brexit will be postponed until 2020 (or, at least, we might expect a more orderly exit than 'no-deal' threatened to be), consumer confidence may bounce back in the lead-up to Christmas. Weary shoppers may have been planning for shortages and raised prices for the essentials over November and December, so might loosen their purse strings in relief at no change in the status quo.'
However, Masters concedes that a no-deal Brexit would swing the pendulum in the other direction: 'Of course, if a no-deal does happen, then it's a very different story. Consumers looking to buy from international sources may see significant price rises and delivery delays which deter them from buying, which could result in more items being purchased from UK-based businesses or may simply deter them from buying altogether. Additionally, the focus will likely shift to necessities as opposed to luxuries in this situation, and discounting might not be enough to convince an uncertain consumer to impulse buy something they don't really need.'
Rebecca Wilkes, Client Director at Summit, is similarly inclined, noting the impact an October Brexit may well have on consumer confidence: 'Brexit continues to throw an extra unknown into the mix for retailers.  A Brexit in October would more likely lead to lower consumer confidence, reducing demand, conversion rate and average basket size. Retailers who source products from Europe would also have a tough decision on how much they should discount during this period to remain competitive, without unnecessarily eroding margin.'
Of course, discussions around Brexit are speculative: there's no way of truly knowing how shoppers will respond until we're thrown into the thick of it. On the surface, the unclear terms of an October Brexit may cause shopper hesitation, while a postponement to 2020 may solidify November's financial situation for many. But it can just as easily be the inverse.
However, from fog to clarity, there is a stone-cold truth of this year's Black Friday which differs from the last: it occurs after pay day.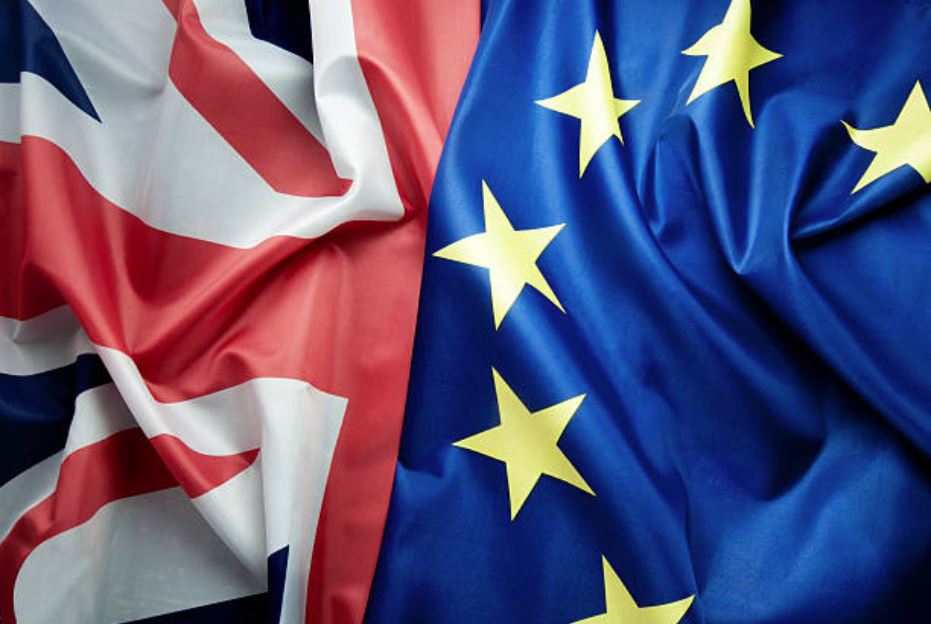 Pay Day Prosperity
Did last year's early Black Friday contribute to its stunted growth? Potentially. With end-of-month funds staring at them from their internet banking screens, many of last year's shoppers may have been dissuaded from taking advantage of the more audacious deals.
However, with this year's Black Friday rolling in on the 29th, the nation should be feeling that euphoric burst of temporary opulence before rent, bills, and mortgages knock at the door once again: a purely psychological variable that may just well swing the tide of this year's peak.
Elliot Jacobs, Director, Agency and Commerce Consulting, LiveArea, EMEA, also references the late Black Friday, but notes that it points towards a shorter gap between Black Friday and Christmas, and, consequently, higher spikes in traffic.
Jacobs: 'Remember: Black Friday falls 6 days later than in 2018. This means the busiest period for retail businesses – between Black Friday and Christmas Eve – is compressed into a shorter period of time, creating greater strain on eCommerce systems and physical stores. In the UK last year, there were 1.2 billion eCommerce website visits during the Black Friday week, with 194 million of these visits on Black Friday alone. That's quite a spike in traffic for websites and, every year, this causes an unlucky few to crash and burn as the increase in load takes its toll.'
Of course, Black Friday doesn't begin on Black Friday. Last year, a fair few retailers switched on their Black Friday campaigns on 1st November, and there's a chance that 2019's tough trading conditions may encourage retailers to begin discounting even earlier than that this year, in order to maximise traffic. What's for certain is that the discounting tactics are likely to be a little different this year than they've been previously.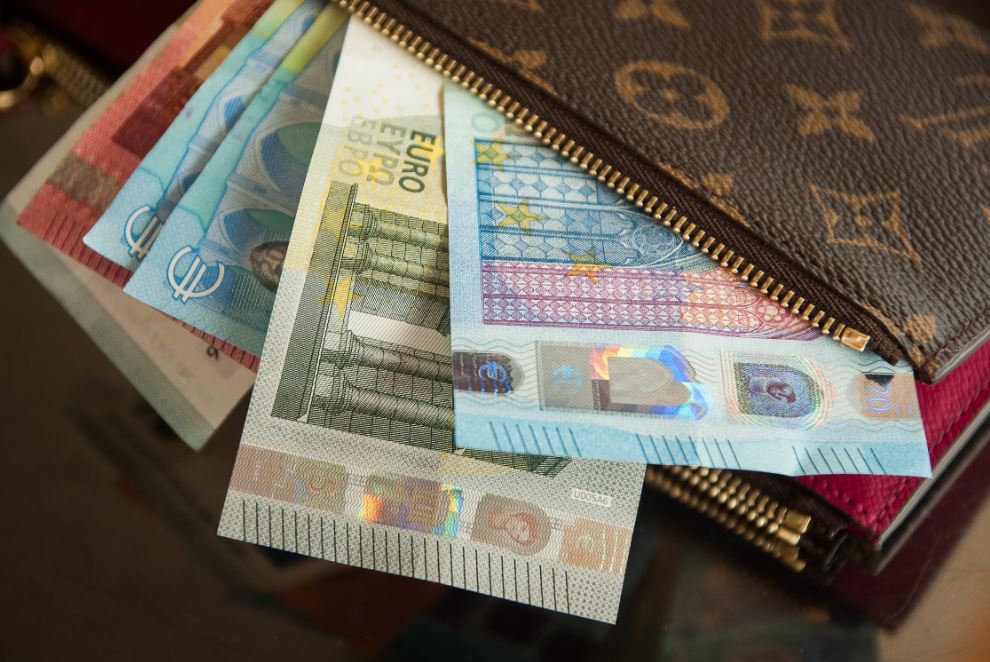 Tactical Discounting
Data IMRG has obtained over the last few years of tracking online retail sales has suggested an interesting correlation: if the first ten months are sluggish, then the peak period is similarly so. That is, the peak doesn't operate independently; slow growth is slow growth.
2019 has been a difficult arena for retailers, and this may affect how widespread the discounting net is cast. According to Gavin Masters of Maginus, targeted discounting is to be expected rather than the catalogue-wide sales of recent years.
Masters: 'Discounting is likely to be targeted and focused on goods where large savings can be advertised – either through reduction of high margin items or the clearing of old and unwanted stock. It's unlikely that Black Friday itself will see wholesale discounts across entire catalogues for most retailers – this will probably be held back for the lead-up to Christmas in case sales are flagging.'
Scott Lindsay, Head of Marketing, EMEA, eShopWorld, is in agreement, adding to this that app-specific discounting may feature during this year's Black Friday: 'This year we see apps starting to play more of a role, and certainly we're going to see more targeted promotions rolled out through those channels – the fact that they are open to app members only will ensure demand can be met by supply.'
This potential lean towards targeted discounting is consistent with the idea that sales campaigns will be drawn-out, so as to control the margins somewhat. Indeed, Rebecca Wilkes of Summit goes so far as to say there are only two types of retailer during this year's Black Friday: those who commit to long campaigns, and those who don't participate.
Wilkes: 'At Summit, our clients either fall into one of two camps; those continuing to carry out long drawn out sales or deciding not to compete at all. There is clear nervousness around the extent to which they should discount over the Black Friday period and the pressure to offer lower prices whilst understanding longer term impacts on profitability.'
So, there's a small amount of ambiguity and a little trepidation surrounding 2019's Black Friday. But that's not to say the shopper demand won't be there: it surely will, and retailers need to be prepared for the spike.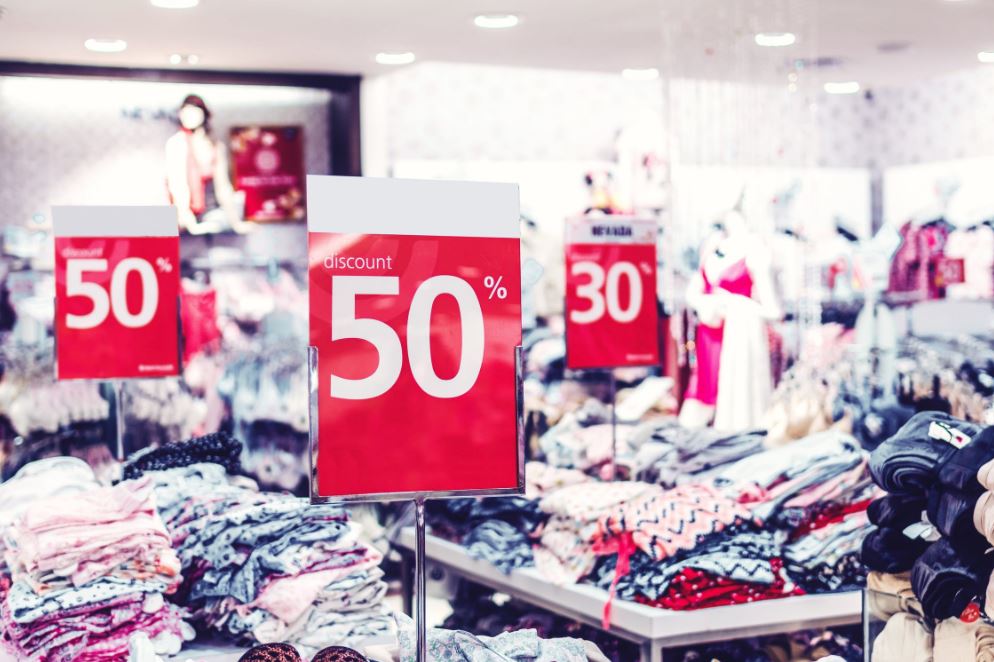 There's Still Going to be Demand
With its renown not really having ebbed, Black Friday is still destined to generate a heap of demand this year. Indeed, Hidde Roeloffs Valk, Solution Consultant, Omnia Retail, notes the awareness the event has amassed on an international scale: 'We can expect Black Friday to, once again, be the sales event of the year. The holiday has grown steadily in recent years, and in 2017 more than 70% of consumers across all major markets in Europe were aware of the holiday and planned to participate. Consumers are primed to spend on Black Friday and ignoring this might be detrimental to your overall commercial image.'
Owing to this, a trend that has come to be inherent to Black Friday will once again be in play: a seismic lift in delivery volumes.
This is highlighted by Matthew Robertson, Co-CEO of NetDespatch, who notes that bringing in seasonal staff to mitigate the spike is recommended: 'In order to deliver Black Friday-level volumes to tight time scales, retailers and logistics partners need to have honed order-taking, picking, despatching and tracking processes to the highest levels so parcels fly out of the door. A key part of that is eliminating errors. This is critical during peak periods where seasonally employed staff may be less familiar with operating procedures.
'That's not counting the reputational damage to retailers and carriers when parcels fail to arrive on time. These costs are concerning for mega-retailers, but catastrophic for smaller companies, where the benefit of Black Friday sales boosts can potentially be wiped out by failure to deliver to the right place, first time. Clearly, it's in everyone's interest that the delivery network is prepared for the strain of peak season.'
Part of this delivery-honing method is in stress-testing not only the website traffic capacity, but also the physical infrastructure. Scott Lindsay of eShopWorld elaborates: 'Stress testing has become a key feature of how we and our clients prepare, with high-heat, short-lived discounts being pushed through throttled systems, to ensure that there is enough systems redundancy on the day. Any interruption on BF can be catastrophic, and we've seen brands miss out on as much as 10 hours of sales due to systems failures. Being prepared is paramount.
'Of course, this extends to physical infrastructure. Optimising back-end operations has also been a key emerging trend. From an international eCommerce perspective, this means for example booking extra capacity with freight operators, and through transport hubs. There is some level of acceptance among shoppers that deliveries may be slightly delayed, but as a critical part of the customer experience, transit times need to be kept to a minimum.'
And in support of the need to perfect the delivery offering, Daniel Ennor, Commercial Director at Global Freight Solutions, provides data which shows that delivery has a significant impact on basket abandonment.
Ennor: 'Managing customer expectations will be a key part of Black Friday this year. The retailers who are transparent with their delivery pricing and offer a wide range of delivery options will be the ones who succeed. Our research with IMRG into home delivery found that 55 percent of customers abandoned their carts due to the cost of delivery being too expensive, while 41 percent cited a lack of delivery options as the main problem. Keeping customers up-to-date on when they can expect their delivery will also be important. We may see the more radical companies provide 'real' delivery times; offering unprecedented precision on when the parcel will arrive. However, most brands will likely avoid this tactic, so as not to set themselves up for failure.'
The successful delivery of items is of paramount importance during Black Friday. However, this shouldn't be the be-all and end-all of preparation, because Black Friday possesses another characteristic which, if correctly handled, could lead to long-term growth for retailers: there will be a surge in first-time buyers.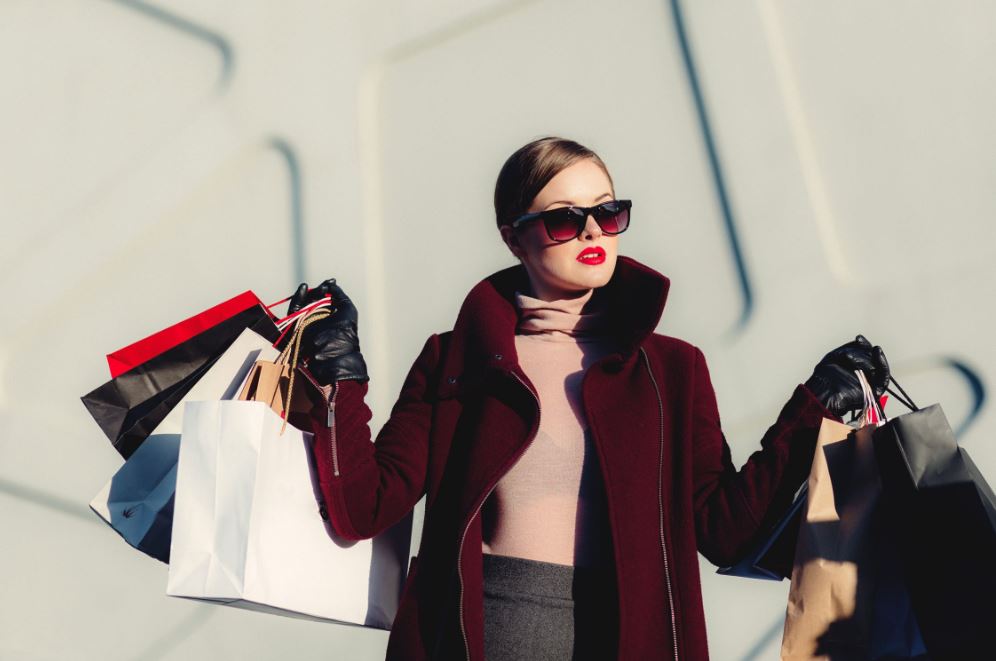 They'll Try Anything Once
Black Friday is a time of accessibility. Brands which may usually be beyond the justifiable reach of shoppers throw their doors wide open for the sales event, which could well engage a whole new customer segment.
Similarly, if shoppers see a brilliant deal from a retailer they wouldn't normally buy from, they're apt to act on it. It's a time of bargain hunting, after all, with loyalty taking a back seat and price coming to the fore.
For retailers to truly maximise on the potential of Black Friday, it's recommended that they look at the event as a retainment piece, and strategise for long-term engagement. This comes from Mike Harris, VP International, Bluecore: 'Black Friday shows no sign of diminishing in importance for UK retailers.  But retailers should remember it is just the start. With 57% of purchases during Cyber Week 2018 made by first-time buyers, retailers should use these events for more than a one-time hit, focusing long term on retaining those new shoppers.
'Bluecore data revealed that 21% of first-time buyers purchased again within the peak trading period, so what can retailers do to increase repeat purchases?  Unlocking the second purchase opportunity comes down in large part to brands understanding their products, customers and their behaviours. Retailers need to take the time to understand the ideal window of opportunity for driving second purchases and the products that are most likely to help drive those purchases.'
Amongst this hive of activity, however, there's also the chance of a darker feature: an increase in fraudulent operations.
To avoid this, Alon Livneh, Content Writer at Riskified, offers three tips to combat fraud, particularly noting that address mismatches may well be legitimate mistakes.
Livneh: 'Be prepared to scale. Your fraud operations should be poised to handle the spike in orders. Review your order flagging rules to make sure the volume of orders routed for manual review is manageable, without causing longer review times, fulfillment delays and customer drop-off.
'Don't automatically flag AVS mismatches. To begin with, AVS matching is applicable to the US and some of Canada and the UK. But even within the UK, AVS mismatches often occur for legitimate reasons, from university students who forgot to change their billing address from their parents' house, to shoppers with multiple cards who can't remember which address is associated with each one.
'Make data-based decisions.  Review your own data for Cyber Weekend 2018. Try to identify safe segments and automate approvals based on these findings.'
So, you're prepared for the surge in traffic, and you've crafted a tactical discounting campaign to preserve margins. You're ready to go. But how are retailers expected to market their deals this year? Well, it looks like social media is the key.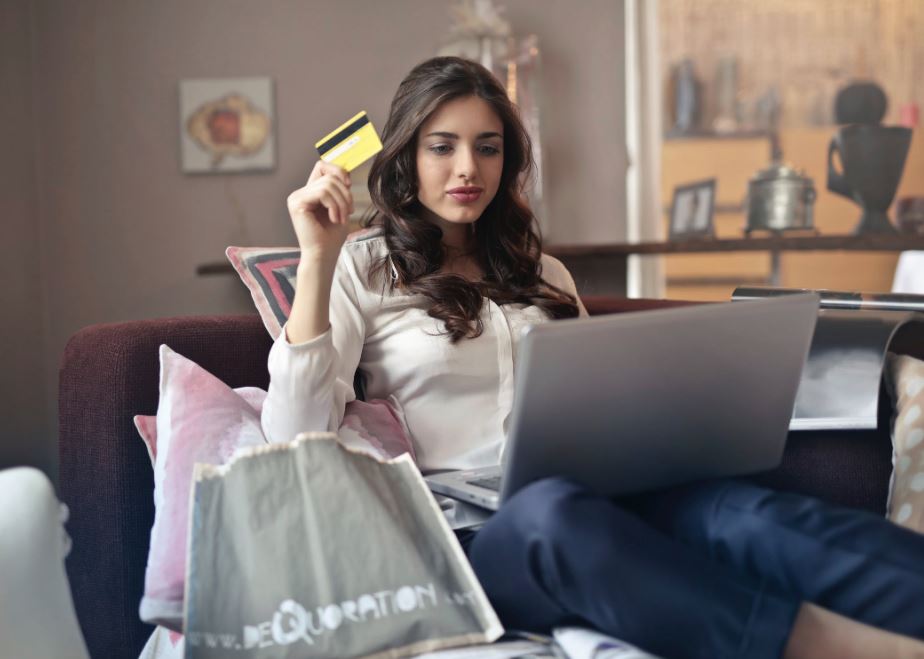 In the Crowd with a Megaphone
In 2018, the global average for time spent on social media was 136 minutes per day. With this likely being made up of brief stints throughout the day, social media is now a go-to tool for users to keep up to date on everything from friends, to news, to sales. And it seems that this year, retailers are doubling-down on the platforms.
This comes from Rebecca Wilkes of Summit, who has seen a change in direction for paid promotions: 'From a marketing perspective, we have observed less investment in Above The Line advertising, with budgets transitioning from TV and PR to paid social, especially across the Black Friday period. Although managing to efficiency is still important over the Black Friday period, we have observed an increased propensity for flexing Return on Investment targets to win share of voice, acknowledging that to cut through the noise of increased competition, there needs to be some flex and an alternative look at metrics and success as well as the overall impact on omnichannel sales.'
Alecxa Julia Cristobal of AsiaPay is in support, stating that conversational commerce is the way forward for digital retailers: 'A conversational type of commerce is a digital trend that eBusinesses must incorporate with their brands. With a well-executed social media campaign, being responsive to customers' demands and having a firm online presence of your brand will drive revenues and productivity on your website.'
However, it's not good enough to take a blunderbuss to social media: according to Pete Whitmarsh, Head of Paid Media at Search Laboratory, these marketing campaigns need to be meticulously crafted to produce the desired effect.
Whitmarsh: 'The UK market for Black Friday has grown increasingly competitive over the last few years, meaning marketers need to approach the sales period more strategically if they are to beat their competitors. Look at your sales and analytics data for previous Black Fridays and general performance; which audiences tend to perform best that you should be targeting? Are there particular products or categories that do well in seasonal sales? Which devices have the highest conversion rates? Use these insights to help form your Black Friday strategy.
'Paid media is a great way of bringing in more sales on the day but will need to be meticulously planned and tested in advance if you are to cut through the Black Friday noise. For each product and category you want to run ads for, you need to know the budget, the audience, what keywords you are targeting, the max CPC or CPA you're willing to pay, and conversion goals. Then you need to identify a contingency plan; what will you do if performance is poor, or spend is too fast? What bid strategies will you use: machine learning bids may not react quick enough in peak periods to optimise campaigns – do you want to remove auto-bidding for the sales period? 
'Testing minimises potential problems and helps the day itself run smoother. Play around with different ad texts and CTAs to see what works best; check your shopping feed; ensure tracking is set up and you're confident pulling reports.'
While Black Friday is destined to once again dominate UK retail across November, it's also worth taking a look at the bigger picture: the sales event isn't yet a global phenomenon.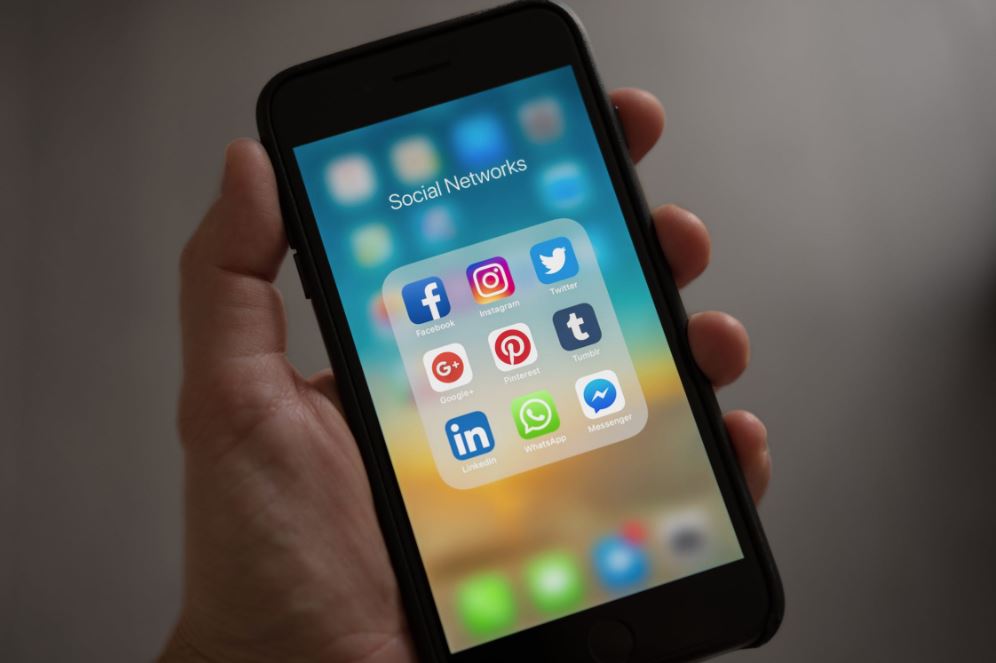 The Aerial View
While Black Friday can be said to be the UK's largest sales event of the year, some countries have yet to adopt the idea with quite the same amount of enthusiasm.
In Asia particularly, Black Friday is overshadowed by the vastly more popular Singles' Day. The day has comprehensively broken its spending record for five consecutive years, and the line-of-best-fit seems to indicate yet another record-breaking event is on the horizon.
While not likely to gain traction in the UK owing to it falling on Armistice Day (the 11th November), the event does also have a presence in the Middle East. This is highlighted by Anita Hayward, Country Head UK, Naqel Express: 'For the Middle Eastern market, Black Friday is often known as White Friday and is just part of what unofficially could be known as Black 2 months (November and December). This is in part due to a high number of promotions from the Chinese retailers over the last few years, such as Singles Day on 11.11, Black Friday, Cyber Monday and often weekly promotions. As a result, consumers are searching for deals during that whole two months rather than Black Friday day or week. Therefore, in brief, it is considered the main sale season rather than day for Middle East and North Africa.'
In Summary
Black Friday is once again rearing its head, and, despite the UK's turbulent political and economic arena, it's expected to continue in its vein as the sales event of the year.
A few things may well differentiate this year's Black Friday to previous years: its occurrence after pay day may lead to a boost in consumer confidence, retailers may opt for tactical discounting as opposed to catalogue-wide sales, and shoppers may notice an increase in social media ads and a move away from TV marketing.
This is all an estimation, of course. All that can be said with some certainty is that shoppers will be out in their droves once again (figuratively, at least), looking for the bargains that they have come to expect. For the rest, Black Friday is only a few months away: we'll just have to wait and see.
Will Gillingham, Content Manager, IMRG