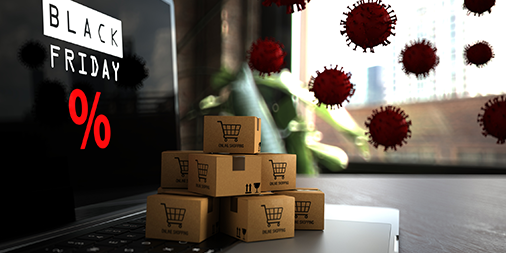 By Lauren Cassidy, Content Marketer at Kooomo
It's been a trying time for retailers big and small – swift changes in phases, levels and tiers have led to a series of last-minute closures and disruptions to strategies. In Ireland in particular, and now the UK, lockdown 2.0 has been rolled out to create a "somewhat normal" Christmas. Understandably, most retailers and SMEs, in particular, are frustrated and perhaps nervous, as this is the time of year they rely so heavily on to turn a profit. Today, we've outlined 6 tips that retailers can use to get the most out of the next 4 weeks and strengthen the structures they have in place ahead of Black Friday 2020.
1.Define your success
At the moment, you might be feeling a little overwhelmed – what's important is to avoid frantic preparations or the idea that you'll be fine if you wing it.
Decide what a "successful" Black Friday means to you – Is it to have increased sales? Increased customer retention rates? Perhaps this year your goal is to shift stock that was stuck during a lockdown? In an ideal world, you would satisfy all of these goals in a single swoop, but different elements of your strategy can impact each of these targets differently. Therefore, it's important to hone in on your goal and strengthen everything at your disposal to achieve this.
With time ticking away, it's also a good idea to focus on your most popular products. Ryan Gardiner, Founder of DCI Digital, has stated that:
"One of the biggest reasons retailer giants do so well with Black Friday and Cyber Monday sales is because they're promoting popular products, they know people already buy. If you've got a few winning products, put all your time and effort into squeezing every drop of juice out of them."
If your objective is to increase sales, focus on promoting your discounts. If it's to retain customers, incentivise repeat purchasing or subscriptions if it's to shift stock, look at bundle deals – it's easy to be overwhelmed by the preparations, but the solutions needn't be rocket science.
It's also wise to consider your timelines – instead of focusing solely on 27 November, why not extend your campaign to a week or even two? While you may worry that this could undermine the exclusivity of your campaign, it could actually ease the congestion on your website which may cause technical issues. Special deals, for example, on specific products for just a few days at a time can draw shoppers in, create a sense of urgency to buy, and encourage them to return for more deals on other items.
If you're looking to increase channels, we have also discussed Marketplaces as a great way to extend reach whether you have an existing online presence or not. (Although, it may be easier to achieve this by November 27th if you already do.) But you can find out more about that here.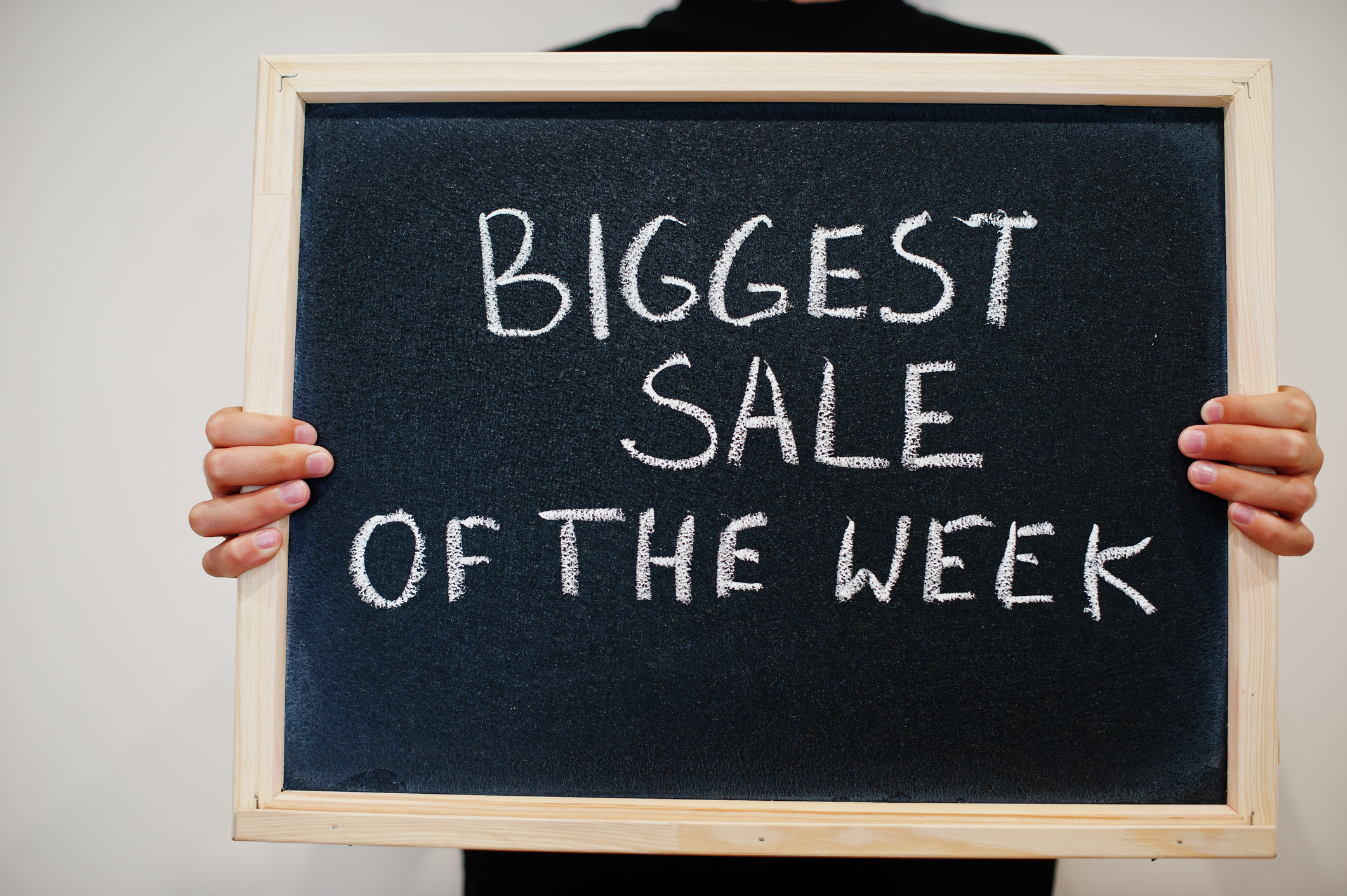 2.Start communications NOW.
Consumers are already looking towards and planning for Black Friday, which is evident since most consumer interest publications have been dishing out their advice to shoppers since the summer. So for SMEs willing to communicate offers early, the benefits could be vast. (If you're looking to discover exactly how to act on that advice, you can find a link to our Black Friday 2020 Playbook here which covers that basis in much detail.)
Right now, we're simply advising that you begin your own Black Friday communications ASAP to be part of your consumers' shopping lists. If you haven't got all of your deals planned out right now, that's okay.
While the changes in 2020 have been stark for SMEs, the change in consumer attitudes has indicated a shift towards and in support of local retailers. In fact, We may even be entering a golden age of retail localisation.
This creates an opportunity for small retailers. They are being sought after, written about and held in high regard – so now is the time to go that one step further and ensure your brand is delivering campaigns which not only entice customers but also create brand advocates.
Social media is often the best way to initiate these communications, but mobile, in general, is the way forward when it comes to reaching out to your target audience. Which leads us to our next piece of advice.
3.Where possible, go mobile-first
Now don't worry, we're not saying that you need to roll out a massive mobile strategy in less than 4 weeks – that would be beyond stressful and these things take time to get right. The idea is to get the most out of the tools you already have at your disposal – be they email addresses, phone numbers, social platforms or your current website.
Text Messaging
With text messages, not only do businesses benefit from an average open rate of 95%, but SMS offers are also 10 times more likely to be redeemed than print and 90% of all text messages are read within just 3 minutes. So, if you already have a database of contact numbers, sliding into your consumers' direct messages could help give your business the edge over competitors this Black Friday.
Email Campaigns
Consider your email campaigns also – are they optimised for mobile? Most email marketing platforms such as Campaign Monitor or MailChimp will give you the option to design and preview emails in a mobile format which can be a timesaver. In 2019, 60% of email campaigns were opened on mobile devices, compared to 10% on desktops – so it's important that your email efforts are channelled with this in mind in order to have the optimum effect.
In line with our previous tip, we advise initiating these communications now. During a recent study by Campaign Monitor, the best days for the highest email open rates are Thursdays, with an average open rate of 18.6%. Interestingly enough, the best days for the average highest click-through rate ended are Tuesdays.
Therefore, it would be ideal to plan your first Black Friday email to go out on Thursday, November 7th – ensuring that you've given shoppers' inboxes enough of a break following Halloween before you start hitting them with offers for the next big holiday.
It's also wise to have the right tone of voice when communicating with your audience – you want to create excitement and urgency without being overly pushy.  Subject lines should remind users about your brand and product, be clever without being overly cryptic and amplify the pressing timeframe without creating unnecessary pressure. A recent report found that mentions of words like "tomorrow," a word which conveys a sense of urgency but not immediacy, in subject lines during Black Friday and Cyber Monday had a higher engagement rate than words like "now," "soon" or "today," which incite urgency and stress.
Social Media
When it comes to social media, start organically, and reach out to your current followers – it's important to maintain your brand values. Try not to succumb to your inner "sales voice" and nurture the followers and engagement that you already have. As the date comes closer, start paid promotions to increase awareness for the deals that you have.
Social media schedulers can be helpful for getting organised when it comes to Black Friday – you want to ensure your promotional content is balanced with your engaging content.
If you feel you're able to design your promotional and social media images yourself, then you should look to create some new cover images for your social media channels and images to promote your Black Friday sale. Canva is a great free online tool for creating images that has hundreds of templates to use if you don't have access to a graphic designer – but if you do – all the better!

4.Go smarter with discounts, not lower
Shoppers are savvier than ever before – so never try to pull the wool over their eyes with bogus discounts. It is possible to cut through the white noise of the retail giants, a quarter of online shoppers in key European markets will choose to shop with smaller, niche retailers. So try your best to personalise and incentivise your offerings without slashing the prices on everything.
In fact, in 2019, we saw a distinct shift towards not discounting at all (such as Deciem), offering alternative discounts such as free shipping at Cath Kidston, or participating in #GreenFriday, #GivingFriday or #SmallBusinessFriday.
By being shrewd and agile at this time, smaller merchants can stand out from the crowd by getting as specific as possible with offers that go beyond discounts. Show you really care about your customers and what's important to them. 
If possible for you, with the time you have, you could also create a 'Black Friday Specials' page on your site and link to it from a banner. You certainly do not want to discount every product on your website – you just want to have a few where you lower the price and this can help consumers navigate your sale without being overwhelmed.
Gift sets are also an incredibly effective way to make sales. Make up your own sets with a combination of your best-selling products and it will increase your average order value – instead of buying one item in one transaction, your customers will actually be buying several. It also makes it more attractive, because as soon as you call something a gift-set, someone will think "oh great I can buy that for so and so for Christmas". Make sure you include the word "gift set" in the title of your item.
5.Reach out to your couriers now
This might be the single most important consideration to make ahead of Black Friday. It's VITAL to get in touch with your couriers now to determine the lay of the land for deliveries. This is more in terms of the communications you need to make with your consumers rather than trying to ensure next day delivery.
We recently conducted a poll on our social channels, "Are you, the consumer, willing to forfeit next day delivery in order to shop with local businesses?" to which 86% of respondents stated "Yes" – so don't feel like your business can't compete with those that offer next day delivery – what you absolutely should do, however, is be transparent about your delivery timelines so that customers are informed.
Informing consumers of delivery times, safety standards and potential delays are crucial for building trust and customer loyalty, and this is where you should focus your efforts over the coming weeks. Managing consumer expectations is the key to providing the best possible CX – this will help alleviate fears, build trust in a difficult time and lead to better customer retention.
The same goes for returns, Retailers should also be aware that at times such as this, generous policies will likely result in fewer customer losses. Consumers themselves are going through a difficult period and will likely remember the businesses who made their lives that little less so.  Previous to the pandemic, Narvar reported that 96% of consumers said they would shop with a retailer again based on an easy return experience. Therefore, you should also communicate your policies as clearly as possible to consumers and ensure they are made aware of any changes to your current strategy.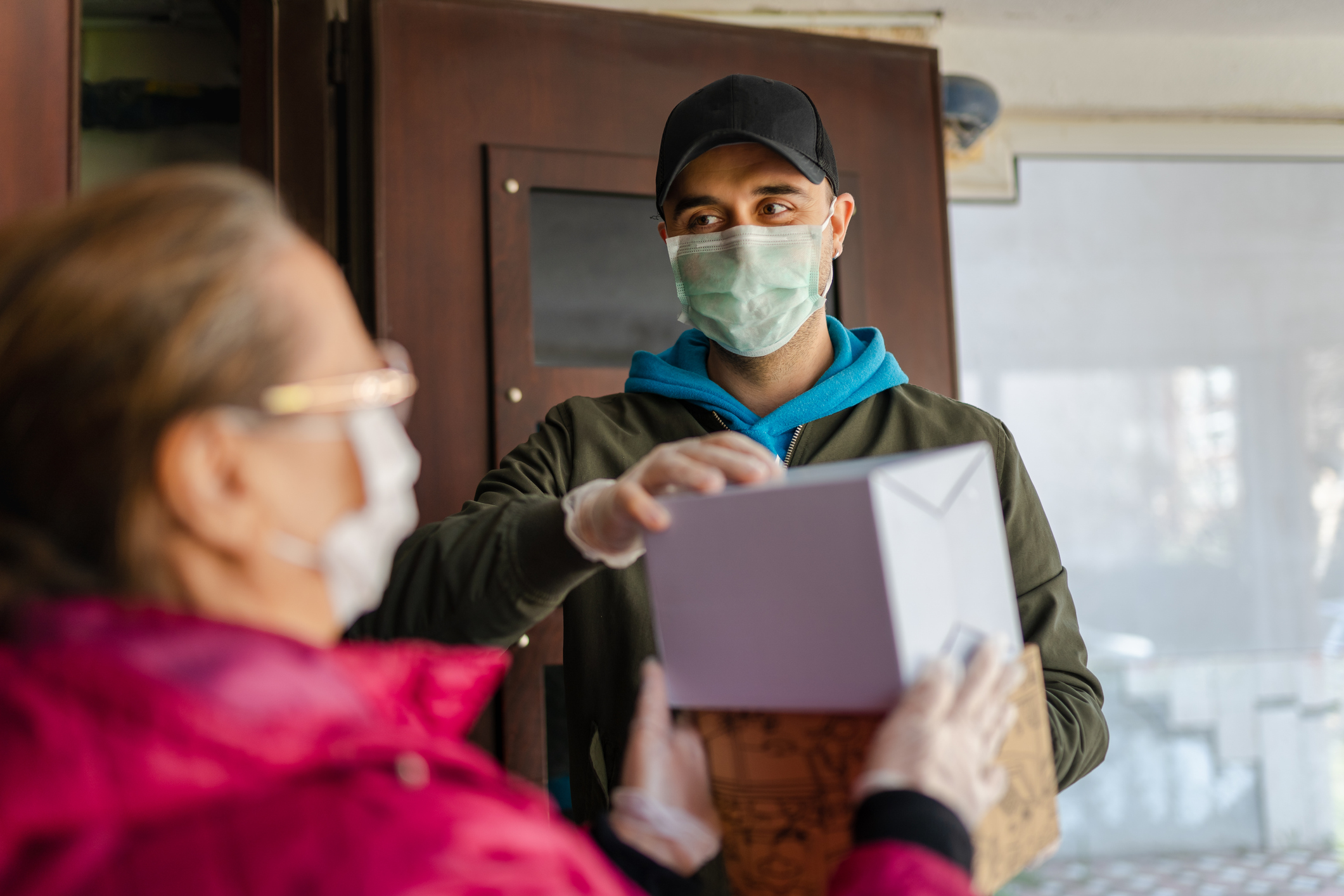 6.Test your site
Whether you're new to online trade or a veteran, continuously testing your site is a valuable practice that can open your eyes to new improvements no matter how often you do it.
With Black Friday and the Cyber Weekend in general, increased traffic to your site is a given. Capacity planning is essential for all eCommerce operations, ensuring you can accurately gauge if your site will confidently cope with peak. The spike in traffic can quickly lead to poor site performance — even for some of the biggest retailers in the country. Performing load tests on your websites or web applications show how many specific users they can handle at one time, and if necessary, for how long. This ensures that your system can handle growth under specified levels of simultaneous traffic. LoadNinja is one such tool that will allow you to test your site without installing any hardware, but you can find an abundance of similar tools online.
Take time to reinforce your online customer care services before traffic begins to converge. This way, you can communicate with your shoppers quickly in case technical issues arise over Black Friday, rather than scrambling to put something together. Chatbots are are great way to maintain 24/7 interaction saving time and providing users with greater autonomy.
But incase you rely on human interaction, train your staff up now and conduct some "what if" scenarios so that they are equipped to deal with situations swiftly and efficiently.
Retailers new to selling online (or selling at a much higher rate than before) must also consider the security implications of shifting to online sales. Malware blockers, firewalls, and security certificates are critical to protecting customer data. Ensure your payment methods are safe and secure and reassure consumers of that on your website.
It's not just technical matters that need to be reinforced ahead of the shopping holiday. Search your business on Google to see what comes up. Update any necessary items like hours or menu, upload new product photos, and respond to ratings and reviews so your customers can see that you're listening and care about their feedback.
And as we mentioned above, make sure all terms and conditions are communicated clearly and up to date and in line with restrictions – it might even be a good idea to date your updates so that consumers can shop confidently knowing the timeline of events.
There you have it – our 6 tips to help you get the most out of the next 4 weeks. Preparations needn't be the bane in your life so long as you have clear focus points and bite off as much as you can chew. For a more in-depth look at Black Friday 2020 from predictions to expert advice, why not download our free Black Friday Ultimate playbook here.
But for now, this is a good point to get you started. Good luck!
By Lauren Cassidy, Content Marketer at Kooomo
Published 17/11/2020