By Simon Bird, CEO at RevLifter
Retail promotions are in a very tricky spot. I don't think they'll ever be the same, but that's not a bad thing. Here's how we got there.
In 2003, global ecommerce sales sat proudly at $104 billion (£86 billion), marking a 39% increase on the previous year. Little did we know how high they would eventually go.
In 2023, sales are expected to reach a staggering $6.17 trillion (£5.10 trillion) as more and more consumers shift spend away from physical stores and onto online.
There's now a huge market for new retailers to tap into, but competition is fiercer than ever.
Over 24,000 new ecommerce businesses were started in the UK alone during 2021. That followed a jump of 43% during 2020 when COVID saw many retailers setting up online due to restrictions on physical stores.
What we can glean is that spend is hitting incredible heights, but competition is too. That has had a potentially irreversible effect on one of the few metrics that retailers actually care about: margins.
Why mass promotions are doomed
As Aldi and Lidl have shown, if there's one way to break through the noise and increase market share, it's by providing value for money. Online challengers have made great strides by under-cutting the more established names by offering everyday low pricing (EDLP) or sitewide discounts.
This game of 'how low can you go' has been played out gradually for years. What's different now is that increases in the cost of producing goods are taking margins over the safe threshold.
As McKinsey finds, rising costs means some of the fastest-growing online retailers in 2021 actually saw the biggest decline in margin. The company's report continues:
"Indeed, digital growth is not enough; only profitable digital growth will create value. Since e-commerce is a significant contributor to growth for most retailers, they must not only have a strategy for how to generate more growth from this channel but also ensure that the strategy creates value for the organisation."
You'll hear murmurs about the true cost of promotions during deal-heavy events like Black Friday. These are now routinely described as false economies due to the difficulty in returning a profit from a deep discount.
The upshot is that even the challengers are having to rethink their more aggressive promotions. Meanwhile many established retailers are putting faith in their brand name by avoiding discounts altogether. Both sides simply cannot afford to continually run site-wide promotions that chip into their margins. For that reason, we're looking to brighter times ahead.
1-2-1 wins out
It won't be news to anyone that personalisation has been one of ecommerce's top "trends" for years. This time, though, it seems the stars are aligning.
At IMRG's Fashion Connect Live, personalisation gained significant airtime as a solution to driving profitable growth and creating better customer experiences.
While I fully expect online retail to embrace personalisation in its fullest form – artificial intelligence and all – there is an example of a much simpler and quicker route to fixing some of the issues we have with promotions.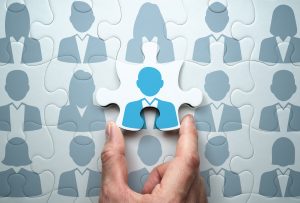 While I fully expect online retail to embrace personalisation in its fullest form – artificial intelligence and all – there is an example of a much simpler and quicker route to fixing some of the issues we have with promotions.
At Fashion Connect Live, personalised offers were described as "crucial" to growing customer loyalty and turning one-off shoppers into frequent buyers. I think these could represent a better solution than simply unplugging all discounts at a time when consumers are actively looking for value.
There's also the revenue boost to consider. According to Boston Consulting Group, allocating 25% of our promotions budget to personalised offers could unlock growth of $70 billion (£58 billion) per year. It all comes down to increasing promotional efficiency and effectiveness, which can be the main aim for this year.
Out with the old, in with the new
As retailers get ready to push the reset button on their promotions, it's important to focus on tactics that ensure a sustainable return.
Any retailer that's currently concerned about their margins might start by limiting their one-size-fits-all discounts. It's not that "20% off" promotions aren't a good idea – it's just that not all customers should be able to redeem them.
Tagging your data in a way that enables the pairing of incentives to cart margins is a good place to start. Perhaps low-margin carts only receive high-margin product recommendations while discounts are limited for these customers.
As for high-margin orders, retailers can implement some form of cart abandonment promotion that spots when these golden sales look set to lapse. Discounts should also be considered if they apply to areas that don't harm the shopper's profitability.
Looking even broader than a product-level view, retailers have high-margin categories that could be pushed as part of a cross-selling strategy. This requires the monitoring of cart contents to spot when a certain category might be relevant to the shopper.
As you can see, there are so many ways of using first-party data to personalise offers and communications. I truly believe that retail promotions are in a very tough spot, and if we're to come away from 2023 with positives in tow, cutting broad discounts would be a great start.
---
To learn more about driving profitable growth through personalised offers, head to revlifter.com.
Published 24/02/2023