By Emily Black, Content Executive and Analyst at IMRG
Here at IMRG, our March results have appeared almost as expected, however, this doesn't tell the full story. In March 2021, the market came in at +57% Year-on-Year (YoY) growth, so it's no surprise that in 2022, we saw a drop to -25%. This year, March failed to live up to the enormous boom in online commerce that we saw during the pandemic period of last year, as has been the trend recently. Given the current squeeze on spend caused by the Russo-Ukraine crisis, inflation, and the rising cost of petrol and energy, it's surprising that growth is as expected, as revenue could've plummeted to new lows. So, how has this supposed 'downturn in the market' (which so many of IMRG's retail members are reporting) impacted the data, and why is it not showing in the form of market growth? In this blog, we'll take a look at three of the areas which are being impacted by the rising cost of living, and what this might mean for retailers.
Average basket volume is rising
ABV peaked back in £143 August 2021, or so it seemed, as it's now been steadily rising since December 2021, and is back up at £136 as of March 2022—not far off its peak in 2021. The rising average spend is likely associated with the squeeze on the cost of living; the price of energy, and therefore acquiring stock, is going up across the board. What this means for retailers, is that customers may be harder to persuade to part with their money, with inflation and energy prices increasing, and wages worth less. However, when customers do spend, it seems as though they're spending more, due to these increases in costs for retailers, meaning they've upped their prices in order to stay ahead of the increasing price of stock acquisition.
Traffic is dropping
For the first time in its history, the IMRG Capgemini Index is recording YoY traffic growth, as we began recording back in January 2021, we can now see the percentage change for traffic in 2022 compared to 2021. The start of this year has seen a drop in traffic, as January records -7.3% traffic, February -8.5% and March -4.9%.
This decrease is likely linked to the rising pressure on peoples' bank accounts, as customers may be less inclined to be looking online for goods and services, if they're trying to save money. With inflation rising at the fastest rate in thirty years, and headlines warning of increased pressure on personal finances, the data shows us that perhaps customers are cutting back on their spending. However, as we understand it here at IMRG, it's not necessarily bad news all the time, as shown by the variation in individual retailers' stories.
Individual variation, retailer-to-retailer
Whilst our data gives an aggregated view of the market as a whole, therefore providing an average benchmark, we've made some observations which the dashboard can't show by itself…and that's what's being discussed at our virtual roundtables (retailers can sign up to 'Retailers Discuss…' to gain insight into current market trends, and better understand their own performance against their peers). Through these get-togethers of retailers, what we've discovered is that whilst one retailer might experience a steep downturn one week, seemingly for no reason, another retailer will see an increase the same week. Then, the following week, these two retailers might switch places, with the one seeing low growth experiencing an uplift, and vice versa. Whilst retailers can't tell exactly what's causing these fluctuations, there's been a reported increase of running discounts, and new campaigns, in order to stay afloat during such turbulent times. So whilst the original overall market data might appear as expected (a decline in March 2022 against high growth rates in March 2021), there's actually far more variation than this overall trend line can account for. Therefore, if you're a retailer, you might not be alone in experiencing unusual drop-offs, followed by uplifts.
We can conclude from our data, and the three points of nuance which we've explored throughout this article, that the ecommerce market is undergoing a turbulent time. With ABV rising due to inflation, and traffic falling due to customers now finding themselves in tougher economic situations, it may appear as though it's all bad news. However, it seems as though many retailers are employing tactics such as discounting, and new campaigns, in order to keep revenue steady during unpredictable times. I spoke to some industry experts from our community, to find out their advice.
Nick Williams, Head of Strategic Parcels Partnerships at PayPoint Group said, "Despite the pressures on the market and the inflated cost of living in the UK, online retail continues to perform well across categories such as menswear, womenswear and footwear, sustaining our national reliance on parcel services. Collecting a parcel in-store is often more affordable and arguably more environmentally friendly than home delivery. Independent retailers have had to be resilient and adaptable over the last two years. Despite the challenges that may lie ahead, by offering an early-until-late service and meeting the needs of local communities, I'm sure that many will continue to take advantage of the increased footfall and revenue that being a Collect+ retailer partner provides."
Julia Borreback, Field Marketing Specialist UKI, at Akeneo, suggested, "With the changing economic environment and rising costs, there's no doubt that consumers will spend more carefully. Increased caution means that customers will require more information prior to buying to feel comfortable spending. Consumers increasingly need three types of information: technical, functional and emotional. The first covers the basics such as measurements and material. Functional information relates to product usage, e.g. whether a garment is waterproof or if the sofa cushion covers are removable so you can wash them. Lastly, emotional data is for showcasing brand values, such as product sustainability. This 'holy trio' makes customers comfortable in spending their money with you."
Andy Spencer, Director of Consulting Services at Sovos said, "All of Europe is struggling with the rising cost of living, making purchasers think twice especially for non-essentials. Price competitiveness remains critical as is ensuring that European customers are happy purchasing from the UK. VAT is due on all imports into the EU so there is no price advantage in purchasing from the UK but European buyers need confidence that they will not have to pay additional charges on delivery.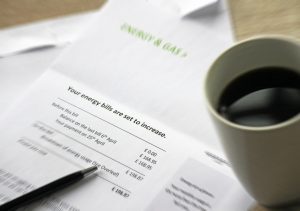 The Import One Stop Shop is ideal for consignments below €150 as it provides certainty to customers and is cost effective for the supplier."
Heath Barlow, Managing Director UK, Nordics & Benelux, at Emarsys observed, "To tackle rising living costs, many shoppers change the brands that they buy from. Consumer research from Emarsys shows that more than half of UK shoppers (54%) happily switch products if a cheaper option becomes available, with many turning to own-brand products to keep costs down. In 2022, over half (54%) of consumers regularly buy own-brand products, compared to a quarter who opt for premium. When you consider that most (51%) purchasing habits are based on 'what we can afford', it's clear that online retailers must be prepared to offer competitive, personalised discounts and affordable pricing to keep customers coming back."
Steve Smith, VP, Business Development at Epsilon commented, "It comes down to being smarter with data. Building 1st party data through a Loyalty Program allows you to grow customer value and retain them, but why not use this data to drive your acquisition strategy. Take your first-party data and match it to an identity network to build enhanced customer profiles and find look-a-likes with similar traits to your best customers. This should result in new customers more likely to become loyal that you can recognise and reach wherever they are in their journey for a more personalised experience. It's worth the effort, as loyalty members on average spend x3 more than non-members."
DPDgroup's Ecommerce director, Hervé Crochet suggested, "The recent geopolitical 'black swan' is already affecting the cost of energy and grain-related foods. In response to price hikes, we may see consumers reassess their spending to favour basic necessities such as petrol, heating and food, which can have a negative consequence on the overall growth of consumption. As for ecommerce, while a drop in online purchase volumes is likely given the current uncertainty as well as the reopening of shops, buyers may also revert to e-shopping as means to compare and find the least costly option despite product location and impact on transit time."
Rory O'Connor, Founder and CEO of Scurri, said, "Already 2022 has been a year of complications for retailers when examining the global supply chain issues, with uncertainty over continuing problems such as COVID-19 and Brexit, in addition to new challenges such as the Russian invasion of Ukraine. This melting pot of uncertainty has unfortunately led to one clear conclusion – costs are rising.
The limited supply of highly demanded goods will lead to a sharp rise in shipping costs, leaving many retailers no choice but to further boost up their prices to offset these increasing costs. Even prior to the events of the last few weeks, it had been predicted that shipping costs would rise by 30% this year and this is a further spanner thrown into a complex set of works. The dual issue of rising costs and less discretionary funds available for retail expenditure may cause further trouble for retailers and the ecommerce sector."
Bobbie Ttooulis, Group Marketing Director at GFS, said, "Rising cost of living together with an unstable political situation is bound to have a knock-on effect on consumer confidence and online spend. Many ecommerce businesses will be revising their sales forecasts and scrutinising bottom line costs. This also needs to flow through to a re-forecasting of parcel volumes and revision of carrier capacity requirements. It's possible that businesses may be at risk of prices increases if parcel volumes go down and they're shipping below profile. It's a very unpredictable situation which makes parcel forecasting and managing delivery operations extremely difficult. This high uncertainty is not dissimilar to the situation we found ourselves during lockdown when we saw retailers shifting from working with multiple carriers, to a single multi-carrier partner to protect costs and offer greater flexibility without compromising on service and choice."
Hugh Fletcher, global head of consultancy and innovation at Wunderman Thompson Commerce, explained, "The end of restrictions should have seen a "post-Covid gratification wave" for retailers. But consumers quickly faced further uncertainty due to inflation and tax hikes, which led to low consumer confidence and – with that – challenges anew for the ecommerce sector. And yet, the strategy that made online retailers successful during the lockdown, such as the range, ease, speed and convenience they offered customers, will continue to draw in customers during this period of uncertainty if retailers get it right this year. Retailers should also consider the importance of speed of delivery post-pandemic to shoppers, as nearly a third (30%) of global consumers expects online orders to be delivered in 24 hours. Now, if online retailers want to survive, albeit thrive, it's key for them to make sure customer service is at the forefront of their strategy."
Thomas Kasemir, Chief Product Officer at Productsup, said, "Regardless of increasing costs and competition, the right strategies allow you to expand to new online marketing and selling channels and maintain your presence across every consumer touchpoint without requiring additional resources. Brands and retailers shouldn't need to lean on IT or developer resources to take advantage of new technology features on various platforms. And it shouldn't take months to onboard products to the platforms either. Driving sales – regardless of the economic state – all comes down to the quality of product data. With increased efficiency in managing data, companies can quickly expand to new markets and strengthen customer relationships."
Published 11/04/2022