5 Trends That Will Shape eCommerce In The First Half Of 2022
By Brad Houldsworth, Head of Product at Remarkable Commerce
eCommerce is an ever-changing industry – every year, several new trends come up that can help your business grow and compete with your competitors – 2022 is going to be no different. As the pandemic slows down, we are likely to see the penetration of eCommerce also slow down compared to 2020 – however, many eCommerce businesses will be moving into 2022 with a goal of realising high, fast growth.
The IMRG Capgemini Online Retail Sales Index has found that online sales in the UK fell by 9.1% in May 2021 versus 2020 – the largest drop on record since the Index's inception in 2000. It is worth noting that this most recent comparison is being measured against a 61% boom in growth recorded in May 2020, which was driven by the first peak of the pandemic.
Sales growth across most retail categories in the UK is now flatlining, with some such as health and beauty declining by 29% year-on-year. Multichannel retailers saw the largest rate of drop off in online sales, -14%, as consumers increasingly opted to shop in-store instead. Pure-play retailers, however, experienced a much smaller decline of -1.34%.
Despite this news, online sales overall remain significantly higher than those reported in 2019, before the pandemic shifted the landscape of the retail sector. In fact, sales volumes for May 2021 are 46% up compared to May 2019.
This article lists 5 key trends which I predict will shape the eCommerce industry in the first half of 2022 and are worth considering when strategy planning for your teams.
Trend 1: Consolidating your technology stack
In light of recent global events, digital commerce has become the main route to market for the majority of industries. However, for many years, many businesses are accustomed to buying a number of technologies that offer niche features and solutions – without considering the full range of functionality of each of them. Often, it is possible to begin using a tool to a greater extent, and then remove the obsolete tools – this saves costs and complexities and improves process efficiencies.
I believe we will start to see a sharper focus on eCommerce P&L, which will lead to eCommerce teams being required to look at which of their tools can be removed and replaced with other pre-existing technologies already integrated.
If your eCommerce platform is difficult to maintain and keep stable, it's likely due to the amount of 3rd party integrations and lack of customisation ability, making the foundations of your platform unstable. Choose a hybrid-SaaS platform that is endlessly customisable and highly scalable to ensure stability.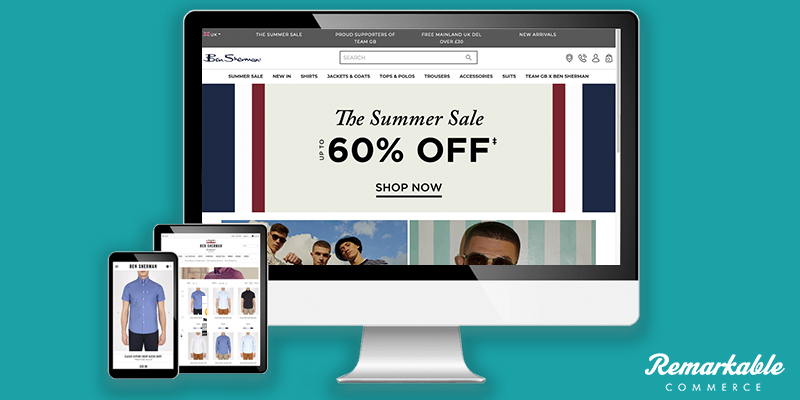 Trend 2: Adding Social Media channels as a sales channel
Social media platforms have global audiences in the billions. TikTok, the most downloaded app in Apple's App Store, triggers users to spend £37 million every year.  Most platforms are evolving to facilitate social commerce so their users can buy products from third-party retailers without leaving the app.
In 2020, Instagram launched the Shopping tab as a way for its users to explore new products. Facebook pushes retailers to use its built-in storefront and has simplified the process for uploading products. Pinterest uses buyable pins to promote items for sale.
Social media has ultimately become central to our lives and our reliance on mobile devices fuel the addiction. Over 90% of social media users access their favourite platforms using a mobile device and 54% use social media to research products.
Live shopping is one mobile commerce trend we're expecting to see an increase in 2022 as platforms like Instagram and Facebook have their own live streaming features. To cater to both the shopper and the retailer, each platform allows brands to link directly to the products they're talking about.
A few of our clients have begun to already embrace this trend and launch 'Live' collections – such as Roman's weekly Facebook Live event, where they introduce and display their latest products and collections, then list them here: https://www.roman.co.uk/roman-live-show
Trend 3: The Desire To Shop With Independent Businesses
Consumers see their local businesses struggle and they want to help them out. Switching their monthly Amazon Prime subscription to spend on small businesses is becoming not only popular but on-trend.   "Shop Local" is more than just a slogan; it's a symbol of solidarity in the COVID-19 consumer marketplace. Businesses have had to use unique business strategies to cope with COVID-19, and they can continue to meet consumers where they're at by leaning into this trend.
Another reason this desire has increased is that 65% of consumers say they want to buy products from purpose-driven brands that advocate sustainability. The focus on green consumerism is a clear indicator that brands that prioritise environment-friendly practices will dominate the market in the coming years. Independent retailers are often able to be more agile with their sustainability efforts, due to lower volumes of orders and smaller processes, thus giving them a competitive edge.
Trend 4: Visual Commerce Is on the Rise
Visual commerce is the next generation of normal static visuals. It takes marketing to a whole other level as instead of simply using product photos, visual commerce takes it one step further by incorporating other types of content such as user-generated-content, interactive content, engaging and interactive videos, and as previously mentioned, augmented reality.
Here is how you can leverage visual commerce:
Change your default products from JPG or PNG to a WebP format to improve quality and loading speed.
Create 360-degree images or videos of your top-selling products.
Invest in a visual search tool to allow customers to search for products using images.
Repurpose user-generated content on your product pages to boost conversion rate.
Create visual shopping ads on Pinterest to drive traffic to your website and increase sales.
Use QR tagging to connect and blend offline and online content.
Create an interactive 3D visual, often useful with highly configurable products.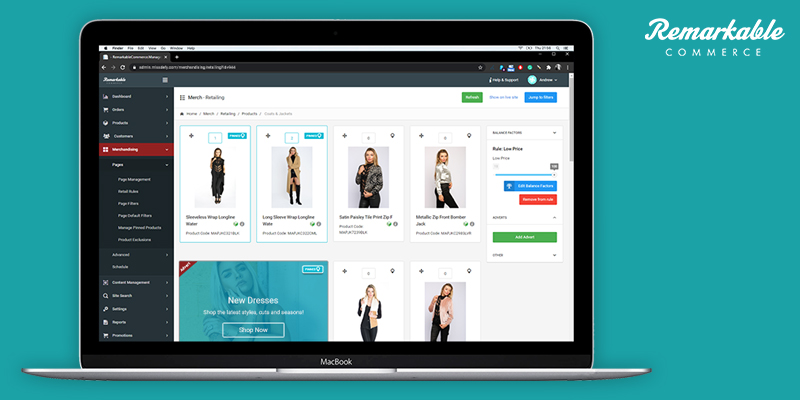 Trend 5: Enabling Personalisation
Personalising a customer's online shopping experience is the key to keeping them satisfied. Consumers want help to find the products that they need, and they value a more personalised experience. As a result of poor product recommendations, online shoppers will likely avoid certain sites altogether.
80% of consumers are more likely to purchase from a company that offers personalised content and promotions – this typically leads to a 20% uplift in conversion rate for the website users who are shown personalised content.
Your eCommerce platform should offer basic personalisation tools, to enable you to tailor your customers' experiences. If  it doesn't, then it's time to begin considering a re-platform.
Ecommerce businesses looking to dominate the market must prepare themselves to adopt the latest trends as soon as possible. In 2022, these 5 trends will become popular but we will also see additional trends such as more online businesses starting to accept crypto payments, dynamic pricing will grow in popularity, especially in pure-play retailers.
Summary
Without needing to look too carefully, you'll be able to see that all these emerging trends have one thing in common- their end goal is to make a customer's shopping experience easier and enjoyable.
Broadly speaking, all of these eCommerce trends for early 2022 aim to enhance user experience in one way or another. Before choosing a trend you want to introduce into your business, conduct a detailed analysis, and see if you'll be able to achieve what the trend wants you to achieve. The best way to determine if something will work for your business is to simply ask your customers! After all, the end goal is to maximise customer satisfaction. If you have any feedback or queries, feel free to drop me a message.