Whether you're an online retailer, a bricks-and-mortar business, or a mix, the goal of omnichannel selling is to make your customers' experience as seamless and convenient as possible.
You can make sure you get the right product, in the right place at the right time to your customer.
Commerce complexity has increased massively, with customers now choosing to shop across multiple channels – often at once, depending on what they're interested in and what's available nearby. To get omnichannel selling right requires collaboration between multiple internal teams – from IT, marketing, sales and logistics to meet evolving consumer behaviour. Here are five tips to succeed at omnichannel selling:
1. Understand omnichannel
A key factor in omnichannel selling is understanding how customers are shopping. Following their purchasing journey and why they make their choices can be vital in helping them through it.
To understand your customer's path to purchase, you can use data on who they are and what they want from their experience. This means collecting information about them and tracking their behaviour, whether via purchasing information through your website or app and in store. You can then use this data to help guide your marketing efforts – for example, by knowing where people drop off during the buying process or seeing what content is most effective at driving conversions for specific products or services (or even just one aspect of those products).
2. Make sure the customer experience is consistent across all touchpoints
For omnichannel selling to succeed, you might ensure your customers have a consistent experience across all channels (online and offline) and within each channel (website vs mobile app vs in store).
Consistency doesn't mean you have to do everything the same way every time; instead, it means that there are commonalities between your interactions with customers that make sense for their particular needs at any given time.
This includes the look and feel of your website, mobile app and in-store experience. It also covers the product information you share with customers, including stories about your brand, tips on how to use your products or services, and testimonials from customers who have benefitted from them.
3. Consolidate logistics channels
In today's complex world, most companies have multiple routes to market. These include ecommerce channels such as social selling, website, app, and physical retail presences, including in-store and click-and-collect. Integrating these channels in your logistics process can be daunting because it often requires a complete overhaul of existing processes and technologies. However, if you want to provide your customers with an omnichannel experience that meets their needs and helps them make faster buying decisions – consolidation may be the key to success.
As shopping becomes more omnichannel, splitting up or effectively siloing your operations can cause you more pain, not less. You can ensure your products are available for your customers wherever they choose to shop.
4. Be flexible and agile
One of the best ways to be flexible and agile is to have a plan in place to enable you to respond quickly when the market shifts – or if you want to try something new.
With the rise of social selling on platforms such as TikTok, which is one of the most used platforms by Gen Z, brands are becoming more alert to changing consumer behaviour and channel preferences. Understanding the difference in shopping experience between channels can help you deliver the expected service level. Take click-and-collect; customers may expect this shopping experience to offer them more flexibility to pick up on the same day, whereas others may be using online shopping platforms to deliver to their door or at a convenient time.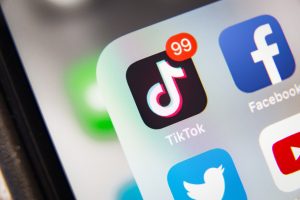 Underestimating the differences between shopping channels can make or break a brand.
When you're growing quickly, have complex requirements or need help getting your stock to customers across multiple sales channels, it might be worth using 3PL to help you scale.
5. Bring automation into the fulfilment process
With the backdrop of the pandemic and labour shortages still lingering, businesses are keen to build more resilience into the order fulfilment process. With customers' ever-growing expectations and the demand for next- and even same-day delivery, many businesses are turning to robotic fulfilment to fill the void. There's no surprise that 2023 will see even more automation enter the warehousing and fulfilment space. By 2025 the UK's warehouse automation market is estimated to reach $3.6 billion.
Automated fulfilment has multiple benefits – driven by AI, it offers efficient, fast and accurate order picking with no down days for staff shortages or sickness. Used alongside robust warehouse management, it can give businesses real-time stock visibility plus pick and pack speeds to match any sales channel requirements.
Why omnichannel is here to stay
Omnichannel is more than just a buzzword. It's a way to reach your customers wherever they are and provide them with great experiences, regardless of the channel.
And with new sales channels on the horizon, including those featuring virtual and augmented reality, it seems likely that customers will expect brands to switch to meet them wherever and for whatever they want to purchase.
We expect brands to become even more dependent on technology, from warehouse management systems (WMS)  to automated fulfilment processes. To deliver an engaging, seamless customer experience, there will likely be even more consolidation of the technology that gives customers a consistent look and feel and the logistics that bring the products from the warehouse to the customer's door.
---
Helping you reach customers wherever they are
At Linney, we understand that making your customers happy is the end goal. Getting your products to your customers efficiently and exceeding their expectations is a key part of maintaining loyal customers. That's why we provide much more than just warehousing and stock management. We offer a variety of services to help your ecommerce fulfilment process go smoothly – from managed ecommerce services to order fulfilment services and bespoke packaging
Published 14/03/2023