5 examples of sustainable thinking in online retail
by Ben Sillitoe
Wherever you stand on the issue of the global climate crisis, it is unlikely that you managed to escape hearing about the latest in-depth report into it.
The Intergovernmental Panel on Climate Change (IPCC), the world's leading authority on climate science, said this month that climate change is widespread, rapid and intensifying – and it's largely because of human behaviour.
Only quick and comprehensive reductions in greenhouse gases (GHG) in the 2020s can prevent devastation and future irreversible extreme weather conditions, it cautioned.
Now, I'm very much beating the drum for systemic change and government regulation aimed at combatting the catastrophic scenario envisioned by the panel. I even launched Green Retail World last year to highlight environmental best practice in retail, and provide a forum for debate around retail's green agenda.
I think that shows you which side of the argument I'm on.
But even the most ardent climate change cynic cannot have failed to have had their eyes opened by this month's news. The confidence of the assertions is enough to prompt serious contemplation about the world we are creating for future generations.
So, it is against this alarming backdrop that this week's blog comes to you. For the retailers looking to do something positive in reaction to the IPCC news, we hope these examples of sustainable thinking within your trade provide some inspiration.
As Lauren Churcher, head of performance marketing at Priory Direct, a packaging provider, says: "When it comes to sustainability in business, it doesn't have to be all or nothing – we can't all do everything, but everyone can do something and the key to getting ahead is getting started."
Example #1: JD Sports and Sole Responsibility
Sports clothing and equipment retailer JD Sports has formed a partnership with circular economy business, Sole Responsibility, to help divert seconds and returned trainers from landfill.
Sole Responsibility buys branded subprime, returned and seconds trainers and clothing destined for disposal, and resells these items to consumers via an eBay shopfront.
This is one of several examples illustrating the growth of resale and second-hand trading in UK retail, with companies such as Harvey Nichols, Farfetch and Alexander McQueen all ramping up this part of their business in recent months as part of more circular thinking.
Emily Hakner, associate director of product at BOSCO, a digital marketing intelligence company, says: "The popularity of vintage and second-hand clothing and furniture is becoming ever more apparent, and a few shops are tuning in to this demand.
"By buying second-hand clothing, the consumer is preventing clothes going to landfill and avoiding more waste on the planet." 
She adds: "Many retailers are trying to compete with the likes of Vinted and Depop by selling more second-hand items or repurposing and fixing their damaged goods."
Hakner lists Asos and Ikea's marketplaces, where customers can buy and sell second-hand products, and Louis Vuitton's vintage resale offering, as other prominent players in this space.
Example #2: THG's beauty product recycling
Online retail group and technology company THG has established a beauty product recycling service, giving customers a chance to send back used items to be repurposed.
Consumers using the 'recycle:me by THG' scheme can send all used beauty products, regardless of the brand, to THG, boosting recycling rates for items with complex packaging such as lipstick, eyeshadow palettes and mascara.
THG's ESPA Skincare brand was the first to launch the initiative, but all of the group's portfolio is expected to be live with it by the end of 2021. Recycling partner Storm Board turns the old plastic into items such as furniture and playground equipment.
Rory O'Connor, founder & CEO of Scurri, a delivery management software provider, says: "Packaging is an area where retailers can make significant efforts to act in a more eco-conscious manner, and reusable packaging and limiting plastic is an effective method of doing so."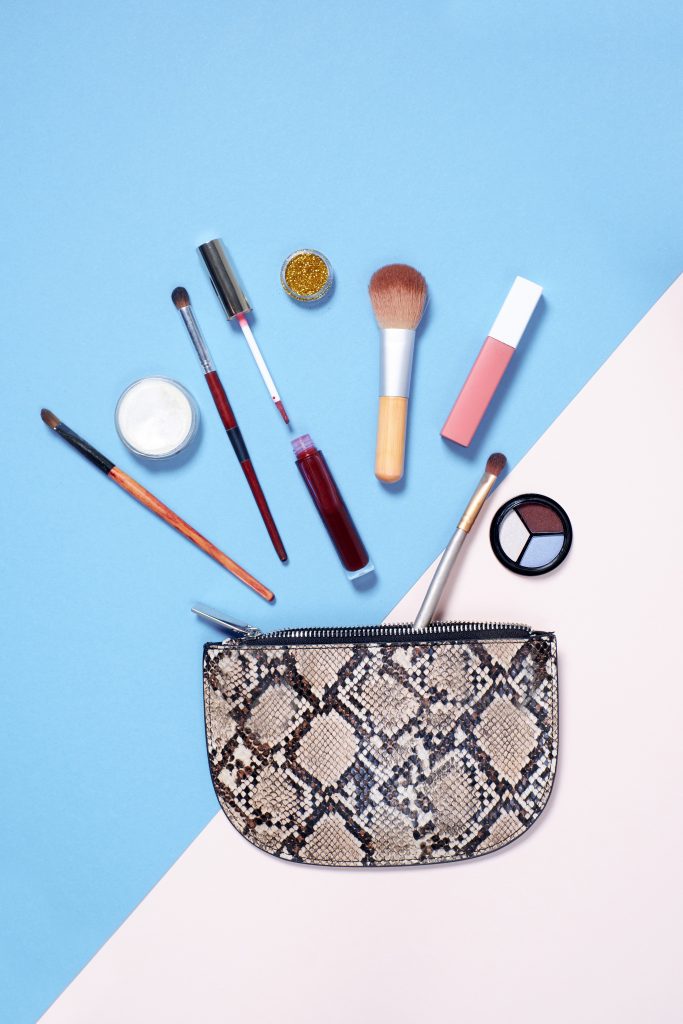 Example #3: AO's 'rework' facility
Online electricals retailer AO's Crewe warehouse is home to a 'rework' facility, which processes and repairs damaged or used home appliances returned by customers. These items are tested and made ready for discounted resale on the AO eBay Outlet shop.
Products processed include fridges, TVs and washing machines, with Mark Rothwell, head of outlet sales at AO, arguing that "reuse is the best form of recycling".
Brad Houldsworth, head of product at Remarkable Commerce, an eCommerce platform provider, says retailers need to embed a green mindset into business-as-usual operations.
"Fundamentally, your business should be willing to update its ethos to be aligned with sustainable thinking – otherwise your marketing and sustainable efforts are transparent, and obviously heartless to the consumer," he explains.
"Deciding to change the way you run your business is the first step. Along with that decision, you can begin to practice transparency."
Example #4: Timberland take-back
Footwear and fashion brand Timberland has launched a product take-back programme, which is initially available in the US but will be introduced to the Europe, Middle East and Africa (EMEA) market by the end of this year and further afield in 2022.
Consumers will be able to return any Timberland items to one of the brand's stores, for repair or refurbishment, or for it to be sold on a re-commerce platform.
Timberland has plans to launch a digital, ship-from-home returns option for those who prefer to engage with the process online.
Emily Cotterill, head of sustainability at ReBOUND, a returns management platform, says: "If we have any hope in reaching the goal to be net zero by 2050, then we must start thinking about reducing the carbon emissions generated from the throwaway mindset of shoppers today.
"Retailers can help reduce product waste and increase circularity by offering a take back solution which encourages shoppers to donate any unwanted clothing to charity or for recycling."
She adds: "Shoppers will already be familiar with seeing clothing donation bins in physical stores, so mirroring this approach online can increase the accessibility of such schemes – providing nationwide coverage for shoppers who might not live near a physical store or charity shop."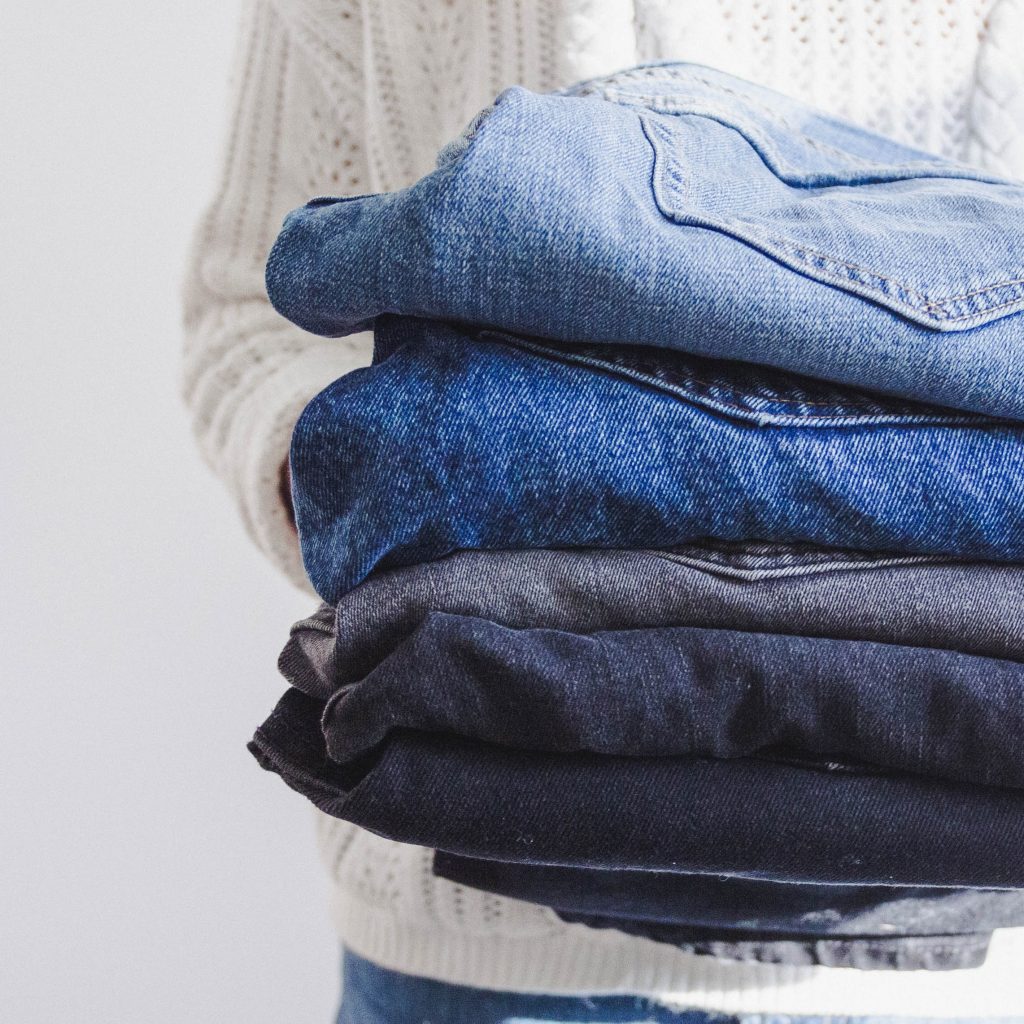 Example #5: Zalando's paper packaging
The online retailer and marketplace Zalando is using recyclable paper bags to ship goods to consumers in all 20 of the markets in which it operates. The move, announced earlier this year, will ultimately replace the plastic bags it previously used for this function.
The new recyclable paper bags were tested during a three-month pilot in Sweden, and Zalando wants to only use recyclable paper bags for shipping by the end of the first quarter of 2022. Zalando is also working towards eliminating single-use plastic across its business by 2023, as part of an array of ongoing sustainability measures.
Mathew Munro, product & marketing director of parcel locker company InPost, says: "Over the last 18 months, we've seen an acceleration of the transition towards the eCommercification of retail due to the global pandemic.
"Along with this shift, however, we've also seen an evolution in consumer mindset. A new generation of environmentally conscious shoppers are voting with their wallets, actively seeking out and supporting the brands whose actions and beliefs align with their cause."
Indeed, as reported in Microsoft Advertising's 2021 Consumer Trends Report, consumers are moving toward minimalism and they are more focused on sustainable and low impact purchases.
"Retail will continue to explode over the next year as demand increases, so if you haven't yet evaluated your environmental goals for 2022, now is a great time to start," the Microsoft Advertising team explained in a recent blog.
But how to do that? According to Raviteja Dodda, co-founder & CEO of customer engagement platform provider MoEngage, Zalando "mastered the game of aligning with the customer's expectation of sustainability".
"They spoke to their customers 1:1 to find what sustainability boosters would resonate with them best to improve the likelihood of their customers recommending Zalando," he explains.
"The two aspects that stuck out were eco-friendly packaging and minimising plastic usage. So, the brand reimagined its packaging to reduce wastage and use recyclable materials." 
Summary
A bit of science to finish with, if you will. The Paris agreement is a legally binding international treaty on climate change, adopted by most of the world, and its goal is to limit global warming to well below 2 degrees Celsius compared to pre-industrial levels.
To achieve this long-term temperature goal, countries need to reduce GHG emissions as soon as possible and to achieve a situation by the middle of the century where the amount they create is no more than that which they remove – a 'net zero' scenario.
Everyone is talking about net zero, and the world of commerce must play its part if countries are going to meet this target. I'm of the view systemic change is required to make proper progress, but retailers undertaking initiatives such as the ones referenced above all helps build positive momentum – and it'd be great to see even more.