Overview and key topics:
Gain a deep understanding of the online fashion industry's current outlook, performance against 2023 forecasts, and expected growth trends. Our data experts and specialist panels will offer invaluable insights and best practices to enhance your fashion ecommerce strategies and inspire customer loyalty.
We'll explore the ever-growing role of AI in fashion retail and identify quick wins, helping you stay ahead of the curve. Discover effective marketing channel optimisation strategies and learn how to adapt your business growth based on the latest industry findings.
Join us for an extended webinar filled with actionable insight, and leave with the tools you need to succeed in the ever-evolving world of online fashion retail.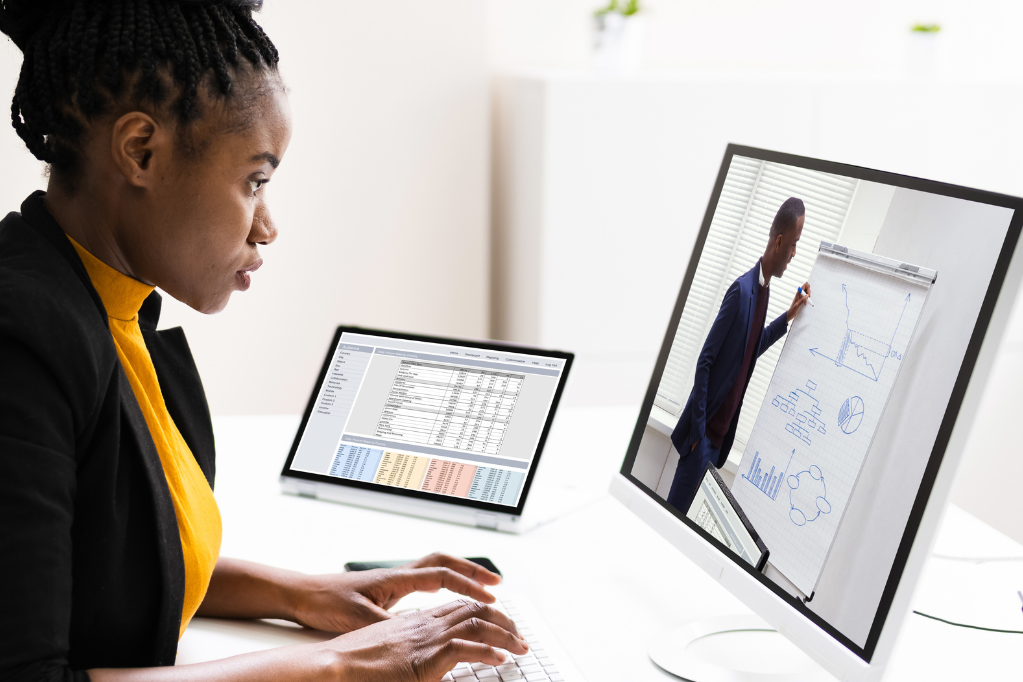 Event Format
Our event will take the form of an extended webinar, providing you with the convenience of accessing valuable insights and expert discussions from the comfort of your home or office. The extended webinar format allows you to dip in and out of the sessions relevant to you. Throughout the event, you can expect engaging panel discussions, informative industry expert perspectives, and data-driven insights to equip you with the latest industry trends and best practices.
Agenda
Morning
| | | |
| --- | --- | --- |
| 09:30 – 09:35 | IMRG insight: What is the outlook for online fashion? | Where does a poor performance against forecast in 2023 leave online fashion moving into 2024? |
| 09:35 – 09:45 | Sponsor 1: perspectives on fashion performance | |
| 09:45 – 09:50 | IMRG insight: Which fashion categories are seeing the strongest demand pt I? | How is demand split across the sub-categories of womenswear and menswear? |
| 09:50 – 10:05 | Panel: Techniques for driving site conversion | Over the past two years, conversion has fallen in fashion more sharply than any other category; what can retailers do to push it back up again? |
| 10:05 – 10:10 | IMRG insight: Which fashion categories are seeing the strongest demand pt II? | How is demand split across the sub-categories of footwear, lingerie and accessories? |
| 10:10 – 10:20 | Sponsor 2: perspectives on fashion performance | |
| 10:20 – 10:25 | IMRG insight: How are shoppers navigating fashion sites? | On-site search usage tends to be relatively low for fashion retailers; what trends are we seeing in how customers get around product catalogues? |
| 10:25 – 10:40 | Panel: What can retailers do to inspire customer loyalty? | Loyalty to a specific brand is a longstanding tradition in fashion retail, but with so much choice and competition how can retailers build and sustain it? |
| 10:40 – 10:45 | IMRG insight: Are the multi-category retailers doing better than the specialists? | Is it currently an asset to sell across multiple product categories, or are the fashion specialists seeing stronger growth? |
| 10:45 – 10:55 | Sponsor 3: perspectives on fashion performance | |
| 10:55 – 11:00 | IMRG insight: Who are shoppers spending their money with? | IMRG can split the online fashion sales data by budget, mid-tier and premium retailers; which, if any, are seeing the better growth potential? |
| 11:00 – 11:15 | Panel: Where and how should fashion retailers be using AI? | 2023 felt like the year that AI started to go mainstream; how should retailers be implementing it into their strategies? Where are the quick wins? |
| 11:15 – 11:20 | IMRG insight: Where are shoppers falling out of the fashion funnel? | Some parts of the site journey are experiencing larger declines in conversion than others – where are they in fashion? |
| 11:20 – 11:30 | Sponsor 4: perspectives on fashion performance | |
| 11:30 – 11:45 | Panel: Getting the most out of marketing channels | Which channels work best for reaching, engaging and converting fashion shoppers, and what strategies should retailers employ to get the most out of them? |
| 11:45 – 11:50 | IMRG insight: Fashion forecast for online sales | What level of growth – positive or negative – do we anticipate for online clothing this year? |