Day two of Fashion Connect 2021 unites the industry with exclusive digital content and thought leadership, welcoming industry leading speakers and topics.
With a focus on 2021 performance, and a look ahead to what we can expect within the industry in 2022, we're bringing top retailers and experts together online, to share their knowledge, and review the year. 
We reveal exclusive insight and analysis, on what exactly we saw across 2021, including key trends, average basket volume, and conversion rate data. What can we learn from this unprecedented year, and how has it impacted the fashion industry?
Key Takeaways:
A focus on market insight and performance both in review of 2021, and looking ahead to 2022 predictions.

Key insight into topics such as solving supply chain problems and sustainability.

A focus on the importance of personalisation and reducing basket abandonment rate.

Future-proofing your online retail strategy to maximise revenue.

The defining trends of 2021, and what changes could affect fashion in 2022?

How have average basket volumes and conversion rates changed?
Agenda
Day 1: Thursday 10th February - Virtual Conference
09:30 - 09:40 AM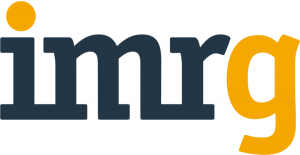 IMRG: Market Performance in Review
How did fashion perform in 2021?
How can we interpret performance over the entirety of the pandemic?
2019 vs 2021 comparison of growth, indicative of key changes.
09:40 - 09:50 AM
What Will be The Defining Fashion Trends of 2021?
What areas of the customer experience should retailers focus on?
How will propositions need to evolve?
What do customers want from fashion retailers?
09:50 - 10:00 AM
Panel: Best Practice Insight - Use of Discount Codes
Should you offer discount codes to new customers?
What role do discounts have in retention?
Where in the customer journey should you apply discount codes?
10:00 - 10:10 AM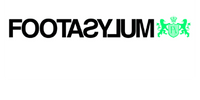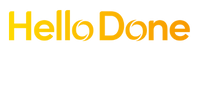 Keynote Panel: A Q&A with Foot Asylum
How Foot Asylum have optimised the post-purchase customer experience.
A Q&A with HelloDone.
James McGhee, Head of Customer Experience, Foot Asylum
10:10 - 10:20 AM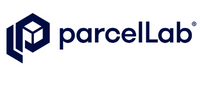 Introductory Insight
Insight around some of the key themes impacting fashion retailers.
10:20 - 10:30 AM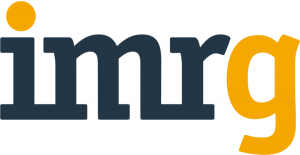 IMRG: Focus on Footwear
How are categories and retailers performing?
How is average basket volume changing?
What trends have we seen in conversion rates?
10:30 - 10:40 AM
How to Reduce Basket Abandonment
How to use abandoned basket follow up emails.
How to engage with more effective merchandising.
Conversion rate optimisation.
10:40 - 10:50 AM
The Role of Click and Collect in Fashion
How to best use in store click and collect.
What role do 3rd party locations play in click and collect?
The role of lockers in click and collect.
10:50 - 11:00 AM
Keynote Retailer TBA
Session TBC
11:00 - 11:10 AM
Insight From Speaker TBC
Insight around some of the key themes impacting fashion retailers.
11:10 - 11:20 AM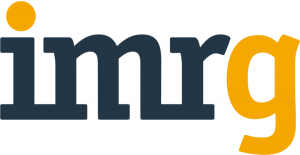 IMRG On The Catwalk: Clothing Categories
What changes are there across menswear and womenswear?
How have accessories performed?
What changes have been observed in lingerie
11:20 - 11:30 AM
The Future is Green
Deep-dive into sustainable packaging and delivery.
How can retailers improve their environmental footprint?
What do customers want from retailers, when it comes to sustainability?
11:30 - 11:40 AM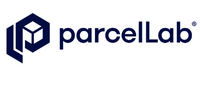 The Importance of Personalisation
Where should retailers focus on personalising?
How can we measure success?
What best practice exists?
11:40 - 11:50 AM
Keynote Retailer TBA
What is the forecast for 2022 in the fashion world?
What do we expect for category performance?
Expectations for average basket volume and conversion rates. What will we see?
11:50 - 12:00 PM
Insight From Speaker TBC
Insight around some of the key themes impacting fashion retailers.
12:00 - 12:10 PM
IMRG: Look Ahead to Fashion 2022
12:10 - 12:20 PM
3 Factors That Could Change Fashion and Retail in 2022.
What technologies could advance fashion retail?
How might the pandemic have long lasting effects?
How will sustainability change the face of fashion?
12:20 - 12:30 PM
Supply Chain Problems and What They Mean for Fashion
How have supply chain problems changed fashion in 2021?
When do we expect these issues to get better?
What does Brexit mean for the world of fashion?
12:30 - 12:40 PM
Keynote Retailer TBA
12:40 - 12:50 PM
Insight From Speaker TBC
Insight around some of the key themes impacting fashion retailers.
Keynote Speakers
Bio:
Consumer executive focused on transformation, growth and innovation. 23 years in consumer marketing and digital and a more recently board advisory.
James McGhee
Head of Customer Experience
Foot Asylum
Fashion Connect 2022 welcomes ecommerce leaders from all categories

You'll learn best practise from one of the leading categories and top retailers, which you can use to take ideas and potential strategic approaches back to your business.

Fashion Connect 2022 will attract all types of online retailers; from Directors to Heads of, and from Executives to Managers.
Our Sponsors
Headline sponsors: Event sponsors: